Alta Loma Plumbers



Customized Solutions To Meet Your Needs




While plumbing issues are some of the more common household problems homeowners face, finding a reliable plumber to take care of them is not always easy. It's important that your plumbing team has a proven track record of success, and a good reputation for exceptional customer service. Lots of plumbers can fix leaky pipes and unclog drains, but finding one that always shows up on time, respects your home, and doesn't try to add hidden costs once they're done is a plumber worth keeping.
Learn what others have been saying about our services when you click here.
Are you looking for professional Alta Loma plumbing and water heater services? Call (909) 552-7550 today for high quality plumbing and a free estimate. Click here to discover online specials and coupons and save money.
They came out on the Friday before a holiday weekend. They even came back the following day to finish up the job. They did not gouge their prices either for the holiday (sort of) service. Nick and Will were professional, polite and explained everything clearly. They even offered other services but did not "hard sell" us. They did an amazing job and I will be calling on them again. I also will recommend them to anyone needing plumbing service.

These guys are great! Very conscientious. I always worry about plumbers, because you never know if they are trying to charge you more for things you don't need. We had a toilet that had a blockage that couldn't be snaked with a normal snake. They went and got a seven foot snake and were able to clear the line. Total price? 59.00! Wow! I thought it would cost more, especially since today is a holiday. Thanks!!! Customer for life!

I have Jason in my house this afternoon, at 100°F hot summer, spent 3 hours, finished cleaning our kitchen drain system. Great work and great attitude. I am very happy about the service. Will recommend All City Plumbing to all my friends.

Gio came to my family's house for some plumbing issues they were having .. he treated my family with the utmost respect and answered all questions we had .. I highly recommend all city plumbing and Gio for any of your plumbing needs.

Great service from employee, Shann C. Have used him for years when he was w/a different company. He's very good, trustworthy & caring & this 84 yr. old widow lady is very appreciative. I will always ask for Shann when I need All City Plumbing services.

Nick the plumber is a straight shooter...honest, professional, and 100 percent customer service oriented. He quoted me a great price and will never use a different company. Work completed: replaced main water line, installed clean-out in main sewer line, water filtration system, and sleeve inside main sewer line, plus many other improvements. Beyond satisfied and most certainly you will be, too.

How Hydrojetting Clears Your Drains
One high-powered drain cleaning solution that many plumbers turn to for impossible clogs is called hydrojetting. This treatment uses water that's under an incredibly high amount of pressure to blast through the clog and clear the drain. Different nozzles are used depending on the nature of the issue, but the pressure can reach 4,000 psi, making it able to do away with the clog and scrape the insides of the pipes clean, without causing damage.
Household Risks of a Burst Pipe
Burst pipes are usually plumbing emergencies that require immediate attention because of the potential damage they can cause to your home. Water damage is the main culprit, as the gush of water from burst pipes can saturate wood and other materials, and the excess moisture can result in mold growth. Burst pipes can also result in structural damage if the water isn't cleaned up promptly and has a chance to weaken the structure of the house.
Slab Leak Signs to Watch For
A slab leak is a water leak that forms underneath the concrete foundation or "slab" of your home. This hidden location makes it nearly impossible to detect a slab leak as it happens, but you can watch for signs that will let you know what's going on. Puddles in your basement, saturated carpets or walls, elevated water bills, and patches of mold in the basement may indicate a slab leak, so take quick action if any of these signs present themselves.
More Plumbing Services in Alta Loma:
Water Heater Installation & Repair
Repiping
Burst Pipe Repair
Water Leak Detection
Sewer Line Repair & Replacement
Gas Line Repair & Installation
Clogged Toilet Repair
Slab Leak Repair
Garbage Disposal Services
Give All City Plumbing a call at (909) 552-7550 if you need a plumber to come out and provide a solution to your plumbing issue in your Alta Loma, CA home. We offer free estimates and upfront pricing, so you can have total peace of mind.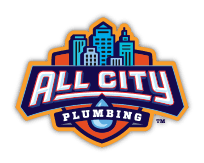 $150 OFF
Sewer Line Replacement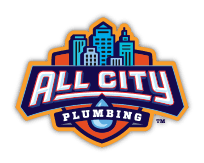 Contact Our Team





Fill out this form or call us at (909) 552-7550.