Effective Solutions for Cleaner, Healthier Water
All City Plumbing has been addressing Southern California's water quality needs since 2009. Located in Rancho Cucamonga, we're the team to call for service in San Bernardino County, Riverside County, Orange County, and the San Gabriel Valley.

All Plumbers Are Ace Certified

Best Triple Guarantee In Southern California

Rancho Cucamonga Water Quality Services
Home Water Treatment Systems in San Bernardino County
Have you ever turned on your faucet and had doubts about the quality of the water coming out of it? Are you tired of water that smells weird, looks cloudy or discolored, or leaves white spots all over everything it touches? If so, now is the time to call All City Plumbing to discuss your options for improving your water. We offer a number of great options for you to consider that can make your water cleaner, safer, and better for both your plumbing system and your family.
Call All City Plumbing now for more information on:
---
Start enjoying better water quality in your home today. Call All City Plumbing now at (909) 552-7550 to learn more about our water filtration and softening offerings.
---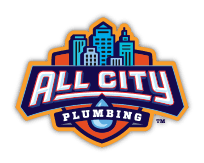 Have a Question on
Your Plumbing Problem?
You Can Count on Us!

How to Tell if Your Water Needs Treatment
Municipal water is generally safe to use, but that doesn't mean that the water is completely pure and uncontaminated. Tap water often contains a number of impurities that can negatively affect you and your plumbing over time, including trace amounts of heavy metals, pesticides, microbes, and more.
Here in Southern California, we also have the added concern of hard water. This means that our water has a large percentage of minerals in it, particularly calcium and magnesium. These minerals aren't dangerous to drink, but they can cause a number of other problems like corrosion of your plumbing fixtures, sediment buildup in your water heater, water spots on your dishes and shower doors, itchy skin, dry hair, scratchy laundry, and much more.
If you have noticed any of these problems, don't wait to call All City Plumbing. We can answer any questions you may have about home water treatment systems and recommend the best products to improve the quality of your water.
Call Now to Get Started
You'll be amazed by the difference a water treatment system will make when it comes to cooking, cleaning, and bathing. If you've ever wanted to cut down on plastic water bottle consumption, or if you've ever been curious about how great showering in soft water is, now's the time to get in touch with our plumbers.
---
For the best home water treatment solutions in San Bernardino County, contact All City Plumbing today.
---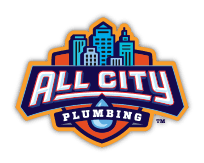 Your pipes are our priority
Get Your Plumbing Fixed Right, The First Time!
We understand how frustrating it can be to have to call a plumber. Especially when you don't know how to determine if who you call is a good or a bad one. You can rest assured with All City Plumbing knowing we: ● Have 45,000+ Satisfied Customers ● Over 50 ACE Certified Plumbers ● 8,000+ 5 STAR Reviews And of course… The Quality Service You Deserve backed by our Triple Guarantee. (Yes we said that right, keep reading…)