Quality Plumbing Services You Can Trust



All City Plumbing is your trusted service provider for plumbing problems because… we fix it right the first time.

Whether you need help with a clogged drain or a leaking water heater, we are just a phone call away.
Enjoy these benefits when you work with us:
FREE pressure test with every service call
20-year warranty on select services
Fair pricing—no overselling
Licensed plumbers who keep your property clean
Direct access to owner of All City Plumbing at any time
Keep your plumbing system running smoothly for years to come with quality solutions from All City Plumbing. Call today at (909) 552-7550 and ask for your free estimate!
Schedule Online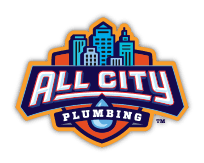 Contact Our Team





Fill out this form or call us at (909) 552-7550.