Water Heaters
Customized Solutions To Meet Your Needs

All Plumbers Are Ace Certified

Been in business for
13 years

Best Triple Guarantee In Southern California

Rancho Cucamonga Water Heater Repair
Reliable Maintenance, Repair & Installation Services
At All City Plumbing, we know water heaters. Since first opening our doors in 2009, we have helped thousands of homeowners keep their water heaters up and running, and we're prepared to jump in and give you a hand. All of our staff undergo regular, extensive training and capable of resolving any water heater issue you may have. We also offer 24/7 service, including holidays, evenings, and weekends.
Count on us for the following services:
Water heater repair and installation
---
Contact us online today to request water heater repair in Rancho Cucamonga.
---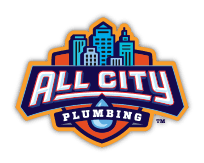 Have a Question on
Your Plumbing Problem?
You Can Count on Us!

Water Heater Replacement vs. Repair
If your plumbing has been acting up, a broken water heater could be the culprit.
There are several signs that indicate you may need to repair or replace your home's water heater, including:
Unwelcome changes in water temperature
Banging or knocking sounds coming from inside your water heater
Unidentified particles or pieces of plastic in your water
Unusually high or steadily increasing water bills
Pooling or dripping of water on or around your water heater
Energy bills that are increasing or higher than usual
It may not be immediately obvious whether you need repairs or an entirely new water heater—but that's okay. That's why we're here.
New Water Heater Installation
If your water heater is over a decade old and isn't working as well as it used to, chances are it's time to start thinking about installing a new one. All City Plumbing can help you select the perfect water heater for your home. Taking into account things like the size of your home, the number of members of your household, and your budget, we can recommend the correct-sized tank water heater for your hot water needs. We also install tankless water heaters for those interested in having a continuous supply of hot water. Not sure which type of water heater is best? We'll help!
Call Today to Request an Appointment
At All City Plumbing, we have more than 10 years of experience helping people like you tackle a wide variety of water heater-related problems. We can diagnose and resolve the problem in half the time it would take you to attempt a DIY fix, and there's no risk when you work with our experienced team in the San Gabriel Valley.
Frequently Asked Questions About Water Heaters
When should I replace my water heater?
Age is a main consideration when knowing when to replace your water heater. The traditional tank water heater with can last between 10-15 years and a tankless one can last up to 20 years.
The frequency of maintenance and quality of treatments over time can impact how long your water heater lasts. By replacing the sacrificial anode rod, you can extend the product's life expectancy.
If you are seeing any of the following, it might be time to get a new water heater:
Leaks on the product

It takes a longer time to get hot

Rumbling noises as it operates
What type of water heater do I need?
There are a number of types of water heaters and which one you choose will depend on your home and circumstances. As far as pricing, if you are more concerned about upfront costs, a tank water heater may be your best choice. If overall cost is more of a consideration, you shoul go with a tankless water heater. Size of the water heater is also a consideration.
What does a water heater's energy factor (EF) mean?
A water heater's EF is a measurement of the machine's overall efficiency. This rating is calculated by comparing the energy in the unit to it's daily energy consumption. Those with higher EF's typically have a lower operating cost that those with low EF's.
---
Call us at (909) 552-7550 to take advantage of our reliable, same-day service and affordable Rancho Cucamonga water heater repair and installation.
---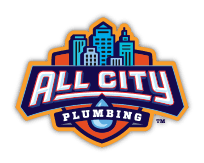 Your pipes are our priority
Get Your Plumbing Fixed Right, The First Time!
We understand how frustrating it can be to have to call a plumber. Especially when you don't know how to determine if who you call is a good or a bad one. You can rest assured with All City Plumbing knowing we: ● Have 45,000+ Satisfied Customers ● Over 50 ACE Certified Plumbers ● 8,000+ 5 STAR Reviews And of course… The Quality Service You Deserve backed by our Triple Guarantee. (Yes we said that right, keep reading…)