Backflow Repair and Installation in Anaheim
Keeping You and Your Family Safe with Personalized Backflow Services Throughout Orange County
All City Plumbing offers backflow repair and installation as part of our plumbing services for residential and commercial properties in Anaheim, CA. So if you suspect backflow, we recommend you reach out to us as soon as possible to keep your family, employees, and customers safe. Since we opened in 2009, All City Plumbing has provided personalized plumbing solutions for our local community.
Our plumbing technician's first step during a backflow appointment is to perform a detailed inspection of your backflow device and plumbing system. This helps us get to the root of the problem and determine which solution fits your situation. Our Anaheim backflow testing team can walk you through your available options and you can expect upfront pricing.
Need a local plumber in Anaheim? Call All City Plumbing at (909) 552-7550 or contact us online today.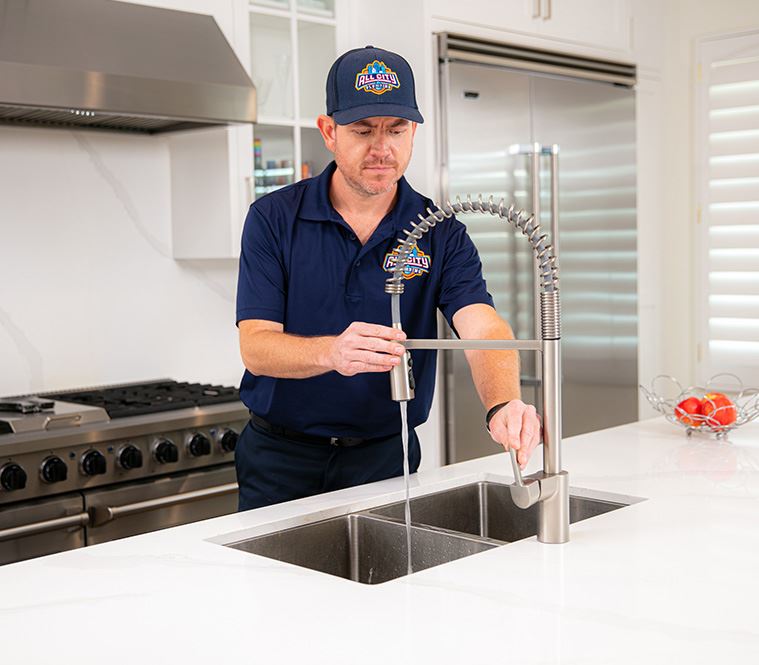 Plumbing Problems Suck! We Get It. No homeowner wakes up in the morning expecting to have a pipe burst in a bathroom or a water leak inside their kitchen. When it happens, all you need is a trusted plumber who can diagnose and fix the problem right, the first time.
What Is Backflow? FAQs Answered by Our Plumbers
Backflow can happen due to a wide range of causes including a power outage, a malfunctioning device, or an interruption in your water flow. When it happens, a reversal of water happens in your pipes which contaminates your water supply.
What Can Backflow Cause?
Backflow can cause water contamination due to toxins, chemicals, heavy metals, waste, and other hazardous materials. Many of these dangerous particles are not visible to the naked eye, increasing your risk of consuming contaminated water without realizing it. Contaminated water can result in health issues if you use it not only for cooking but also for laundry and other washing tasks.
Need a local, reputable plumber in Anaheim, CA? Call All City Plumbing at (909) 552-7550 or contact us online today. What Homeowners, Just Like You, Are Saying About All City Plumbing
"They did an amazing job and I will be calling on them again."

Nick and Will were professional, and polite, and explained everything clearly. I recommend them to anyone needing plumbing service.

- Amanda O.

"Great work and great attitude."

I am very happy about the service and recommend All City Plumbing to all my friends.

- J.F.

"Beyond satisfied and most certainly you will be, too."

Nick the plumber is a straight shooter...honest, professional, and 100 percent customer service oriented.

- Anthony A.

"Very good experience. Definitely recommend."

We really appreciated Donald covering his shoes before entering our home each time and how he cleaned the workplace thoroughly before he left.

- Biman G.

"Highly recommend this company!"

Shann was in and out super fast, very professional and polite, and went the extra mile to make sure everything went smoothly!

- Jennifer

"They provided quality workmanship."

Overall a great experience and I would definitely recommend All City Plumbing!

- David M.

"They were clean, polite, thorough & and worked very hard."

They were clean, polite, thorough & and worked very hard. I highly recommend them if you want your project done right and at a decent price.

- Margo K.

"They have easy financing that is not harsh on the wallet."

All very sweet and did an awesome job. I would recommend this company to everyone.

- Jennee F.

"Gave us the best price & the quickest service."

I would highly recommend you request Paul when calling he explained everything in great deal I have a new plumber who I feel very safe with and he is above all honest!!!!!

- Emily C.

"Genuinely cared about providing me a great experience."

Thanks for coming out so quickly and helping me get the hot water back on. Definitely will contact again!!!

- Cam A.
What Is Involved in a Backflow Test?
A common type of backflow device consists of a flap that moves with your water flow - we check whether it is in the appropriate position as part of the testing process. The flap is supposed to block contaminated water from entering your pipe in the case of a flow reversal.
If we find that any water contamination has happened, our Anaheim backflow testing technicians can fully flush out your whole plumbing system until tests show that your water is clean again. We can also clean and reassemble your backflow decide to optimize its functionality and prevent future contamination.
Why Is Backflow Testing Required?
Annual backflow testing can ensure that your device works properly and address any necessary repairs before they turn into more extensive and costly issues. Common repairs for backflow devices include leaks and damaged parts like check valves or seals. Our Anaheim backflow technicians can recommend repairs and maintenance schedules.
We combine excellent workmanship and high-quality parts that respect the local codes and regulations for both installations and repairs. If you need to install a backflow device in Anaheim, we can determine what you need depending on the type and size of your property.
Avoid Contaminated Water Due to Backflow Malfunction
Even if you currently have a backflow device, a malfunction can happen, and scheduling a plumbing appointment can help you avoid health issues due to contaminated water. Our Anaheim backflow repair technicians can also ensure that your current backflow device adheres to all the local requirements. We are happy to educate our customers on the type of backflow devices they need and what signs to look for in potentially contaminated water.
Do you need backflow preventer installation in Anaheim, CA? Contact All City Plumbing today at (909) 552-7550 to schedule an appointment! We offer same-day or next-day service for your convenience.
Available When You Need Us Most
Our licensed Anaheim backflow technicians are available 7 days a week and we strive to offer same-day appointments for your convenience. We want you to get the plumbing services you need, and we offer financing options and regular coupons and specials.
When you trust us with your backflow issue, you can expect:
A thorough inspection
Fast and efficient solutions
Industry-leading warranties
Excellent customer service
Upfront pricing
Money back guarantee
Fill out our online form to schedule a backflow repair in Anaheim, CA with one of our licensed technicians!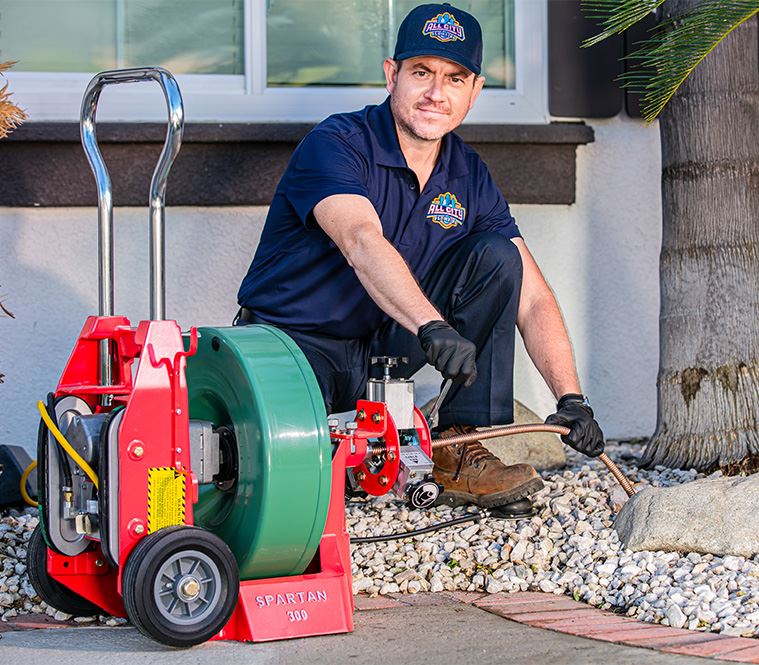 Been in Business for 13 Years

Over 50 ACE Certified Plumbers

30,000+ Satisfied Customers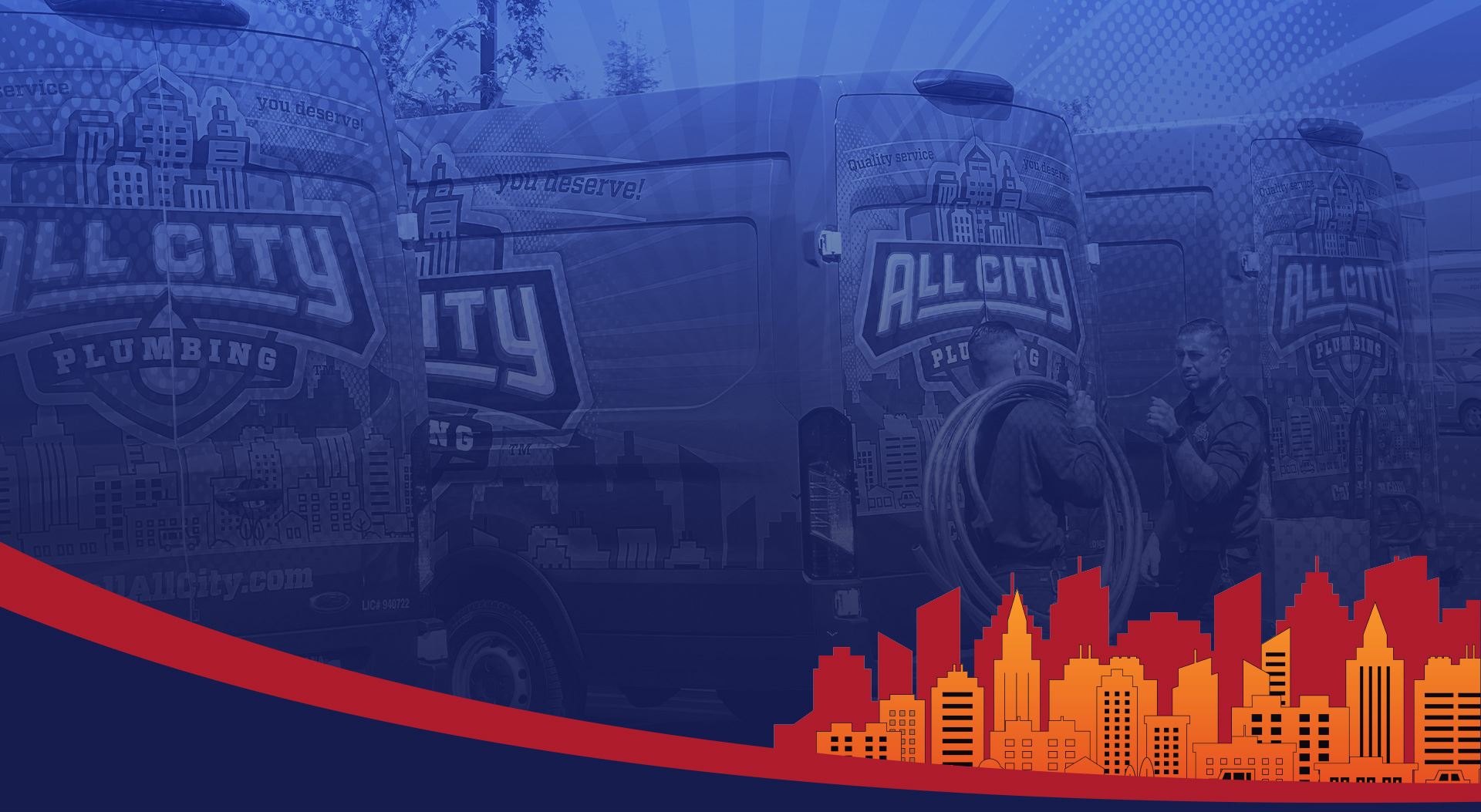 Life's Too Short
For Bad Plumbers
With All City Plumbing, your plumbing job will get done right the first time with the best talent in the industry. Contact us today to schedule your service.
Got Questions? Call Us!
Dial (909) 552-7550 or fill out our form below to get in touch with our expert plumbers.