Quality Plumbing Services You Can Trust



All City Plumbing is your trusted service provider for plumbing problems because… we fix it right the first time.

We offer a comprehensive range of services to meet every need, including:
Emergency Plumbing
Drain Cleaning
Hydro Jetting
Burst Pipe Repair
Water Leak Detection
Sewer Line Repair & Installation
Trenchless Sewer Line Repair & Replacement
Repiping
Garbage Disposals
Faucets, Fixtures & Sinks
Clogged Toilet Repair
Slab Leak Repair
Water Softeners
Water Filtration Systems
Commercial Plumbing
Water Heaters
Tankless Water Heater Installation
Save instantly with online deals and coupons when you click here now.
When you need reliable and affordable plumbing services, call the Diamond Bar plumbers at All City Plumbing. Call (909) 552-7550 for a quote on your next project today.
Schedule Online

Benefits of a Trenchless Sewer Line Repair
When your sewer line is in trouble, trust the efficiency and effectiveness of a trenchless repair.
Some of the main benefits that a trenchless sewer line repair offers is:
Saves money - Without digging, the repair will be less expensive.
Saves time - Digging to find the sewer line is what usually takes the longest during a sewer line repair. With a trenchless repair, we can save time by cutting the digging out.
Preserves your yard - If your sewer line runs below your garden or lawn, you can rest assured that your foliage will not be disrupted by the repair.
Signs You May Have a Slab Leak
A slab leak is a serious leak that occurs below the concrete slab in your home. Some signs of a slab includes noticing the sound of rushing water in your walls, cold or warm spots on your walls or floor or noticing water stains. Some other signs can include an increased water bill, mold or mildew or standing water near the foundation of your home. If you notice any of these signs, call the experts at All City Plumbing right away to reduce the damage.
Types of Water Filtration Systems
Keeping your family protected from impurities and minerals in your water is a high priority as a homeowner. At All City Plumbing, our plumbers in Diamond Bar work with three main types of water filtration systems that offer several benefits and advantages.
These include:
Carbon filters
Reverse osmosis units
Water softeners
These units can remove impurities, bacteria and minerals from your water, making it safe to drink, garden with or wash in. To request a water analysis and learn more about which of our offerings is right for your situation, don't hesitate to contact us today.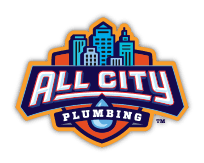 Contact Our Team





Fill out this form or call us at (909) 552-7550.