Quality Plumbing Services You Can Trust



All City Plumbing is your trusted service provider for plumbing problems because… we fix it right the first time.

Hydrojetting for the Most Stubborn Drain Clogs
If you have tree roots clogging a pipe in your plumbing system, or years' worth of sludge and crud have created an impossible barrier for water to get through, you may need a plumbing treatment known as hydrojetting. Using water pressure that can reach up to 4,000 psi, hydrojetting is powerful enough to blast through just about any type of drain clog, and scrape the walls of the pipe clean without causing any damage.
Don't let plumbing issues ruin your day. Call (909) 552-7550 today for fast, reliable Etiwanda plumbing and water heater services, and a free estimate. We will send one of our experts to your home to assess the situation and provide you with a solution that makes sense.
Schedule Online

Is a Burst Pipe a Plumbing Emergency?
Despite its reputation as one of the more serious household plumbing issues, some homeowners still try to handle a burst pipe with a DIY approach. Just because you remember to shut off the main water supply and minimize the damage, fixing the pipe and getting the excess moisture out of the house is not meant for amateurs. If you ever have a burst pipe in your home, call a plumber right away to have the situation addressed properly.
Where Does a Slab Leak Start?
A slab leak is a water leak that starts in a pipe underneath the concrete floor of your home's foundation. These leaks have the potential to carry on for days or even weeks before being detected, increasing the likelihood of serious water damage. If you ever notice signs of moisture in your basement, mold patches or see your water bills jump for no good reason, you may have a slab leak that needs attention.
Additional Plumbing Services in Etiwanda, CA:
Water Heater Installation & Repair
Repiping
Burst Pipe Repair
Clogged Toilet Repair
Slab Leak Repair
Garbage Disposal Services
Water Leak Detection
Sewer Line Repair & Replacement
Gas Line Repair & Installation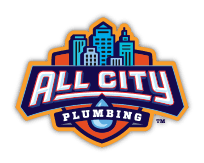 Contact Our Team





Fill out this form or call us at (909) 552-7550.