Mira Loma Plumbers



Customized Solutions To Meet Your Needs




Taking on any kind of plumbing project can be daunting at first. The idea of repiping or installing a new sink can make any homeowner feel anxious. At All City Plumbing in Mira Loma, CA we take the stress out of plumbing renovations. Our experts provide honest advice and incomparable service at unbeatable prices.
Click here to see what others have said about our services.
If you need reliable Mira Loma plumbing and water heater services at affordable prices, contact All City Plumbing. Call (909) 552-7550 and speak to our experts. Enjoy savings when you click here for our deals and coupons.
They came out on the Friday before a holiday weekend. They even came back the following day to finish up the job. They did not gouge their prices either for the holiday (sort of) service. Nick and Will were professional, polite and explained everything clearly. They even offered other services but did not "hard sell" us. They did an amazing job and I will be calling on them again. I also will recommend them to anyone needing plumbing service.

These guys are great! Very conscientious. I always worry about plumbers, because you never know if they are trying to charge you more for things you don't need. We had a toilet that had a blockage that couldn't be snaked with a normal snake. They went and got a seven foot snake and were able to clear the line. Total price? 59.00! Wow! I thought it would cost more, especially since today is a holiday. Thanks!!! Customer for life!

I have Jason in my house this afternoon, at 100°F hot summer, spent 3 hours, finished cleaning our kitchen drain system. Great work and great attitude. I am very happy about the service. Will recommend All City Plumbing to all my friends.

Gio came to my family's house for some plumbing issues they were having .. he treated my family with the utmost respect and answered all questions we had .. I highly recommend all city plumbing and Gio for any of your plumbing needs.

Great service from employee, Shann C. Have used him for years when he was w/a different company. He's very good, trustworthy & caring & this 84 yr. old widow lady is very appreciative. I will always ask for Shann when I need All City Plumbing services.

Nick the plumber is a straight shooter...honest, professional, and 100 percent customer service oriented. He quoted me a great price and will never use a different company. Work completed: replaced main water line, installed clean-out in main sewer line, water filtration system, and sleeve inside main sewer line, plus many other improvements. Beyond satisfied and most certainly you will be, too.

Should You Repair or Replace Your Pipes?
It's no secret that repiping your home is a big job. It's a huge undertaking that can be made easier with the help of professionals. Only a professional plumber can let you know whether repairing your pipes is the better option or if a repiping is required.
If you are experiencing any of the following issues, you may need to repipe:
Recurring repairs – If your pipes are frequently leaking and needing repairs, it may be more cost ­effective to repipe.
Losing water pressure – Corrosion in your pipes can lead to a loss of water pressure.
Old pipes – If your home was built before 1970, you are probably still using galvanized pipes. This type of pipe is no longer used because they will eventually corrode.
Calling All City Plumbing is your first step in ensuring that the plumbing in your home is working properly and efficiently. Our technicians are friendly and knowledgeable. We will always provide you with top-notch services at great prices. Call (909) 552-7550 today for a free quote.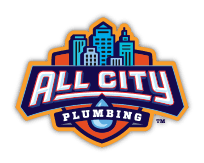 $150 OFF
Sewer Line Replacement

How Do You Detect Water Leaks?
There are three main methods used to detect water leaks, we use a combination of tried­-and-true methods as well as new technology to detect leaks.
Some methods we use include:
Dig and Drill - This method involves digging and drilling into your walls or floor to detect the leak.
Infrared Cameras – We use infrared camera technology to take photos of your pipes from all angles to see where the leak is located.
Meter Detection – With a water pressure gauge, we are able to determine if the water pressure in your pipes is abnormal, letting us know where the leak is, and where we need to repair.
More Mira Loma Plumbing Services
Emergency Plumbing
Drain Cleaning
Hydrojetting
Burst Pipe Repair
Water Leak Detection
Gas Line Repair and Installation
Sewer Line Repair and Replacement
Trenchless Sewer Line Repair and Replacement
Repiping
Garbage Disposals
Faucets, Fixtures and Sinks
Clogged Toilet Repair
Slab Leak Repairs
Water Softeners
Water Filtration Systems
Commercial Plumbing
Water Heaters
Tankless Water Heaters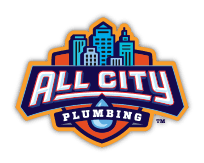 Contact Our Team





Fill out this form or call us at (909) 552-7550.