Rancho Cucamonga Garbage Disposal Services
Repair & Installation Services You Can Trust
Your garbage disposal plays an important part in your plumbing system. It makes sure large food items do not get stuck in your drains and cause clogging. If your device has stopped working properly, get help from your plumbing experts.
All City Plumbing is a garbage disposal repair and installation team in Rancho Cucamonga focused on top-notch customer service and long-term solutions.
Don't let a broken garbage disposal lead to more serious drain issues. Contact All City Plumbing at (909) 552-7550 for immediate Rancho Cucamonga garbage disposal repair or replacement services. You'll save $15 on a new disposal with installation!

Serving Castles
Around the Area
All Plumbers Are Ace Certified

Been in business for
13 years

Over 50 ACE
Certified Plumbers

Best Triple Guarantee In Southern California

Industry Leading Warranties

30,000+
Satisfied Customers
"They came out on the Friday before a holiday weekend. They even came back the following day to finish up the job. They did not gouge their prices either for the holiday (sort of) service. Nick and Will were professional, polite and explained everything clearly. They even offered other services but did not "hard sell" us. They did an amazing job and I will be calling on them again. I also will recommend them to anyone needing plumbing service."

Is it Time for a Replacement?
If you are not sure whether your garbage disposal needs to be repaired or replaced with a newer unit, contact us for help. We will inspect the problem and let you know if your unit is nearing the end of its lifespan.
Here are a few of the signs your garbage disposal should be replaced:
The unit is cracked: Large cracks in the garbage disposal cannot be repaired and replacement is recommended
Rusted unit: Get your garbage disposal replaced before it completely stops working
Unit is old: Most disposals last for 10 to 12 years; if your unit has been around for a while and starting to develop problems, consider replacing it with a more efficient one
Maintenance Tips
Proper garbage disposal maintenance will help you keep your kitchen drains clear of clogs. We will be there to resolve any issues, but there are ways to help prevent the issue from the start.
We recommend that you keep your garbage disposal in top shape by:
Keeping hard items out of the disposal: These include bones, popcorn kernels, and egg shells. Hard to shred or crush items can dull or break the blade.
Running cold water from your faucet while the disposal is running and continue running water 60 seconds after the disposal is turned off: Cold water helps keep the motor and bearings from overheating, while also helping to push ground food and waste through your pipes.
Grinding up ice in the disposal on a bi-weekly basis to keep it clean: Use lemon or orange peels to keep the drains smelling fresh.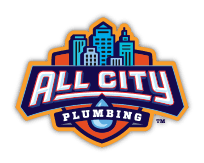 Contact Our Team
Fill out this form or call us at (909) 552-7550!