Rancho Cucamonga Hose Bib Services
Hose Bib Installation Services
If you've ever tried to water your garden or wash your car using buckets of water from the kitchen sink, you will understand the need for an outdoor hose bib.
Since 2009, All City Plumbing has helped homeowners meet all of their various plumbing needs, including installing and repairing their outdoor faucets. Our team of expert plumbers in Rancho Cucamonga use only high quality material and equipment for all hose bib installation services
Get instant access to water outside your home with the help of our expert hose bib installation and repair services in Rancho Cucamonga. Contact us to schedule an appointment with the professionals at All City Plumbing today.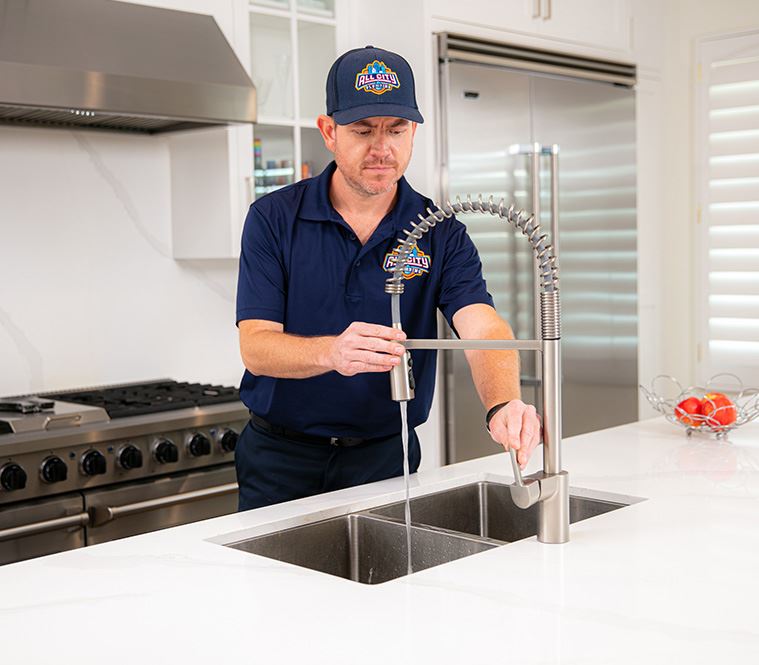 Plumbing Problems Suck! We Get It. No homeowner wakes up in the morning expecting to have a pipe burst in a bathroom or a water leak inside their kitchen. When it happens, all you need is a trusted plumber who can diagnose and fix the problem right, the first time.
Are you looking for hose bib repair services in Rancho Cucamonga and the surrounding area? Whether you are looking to repair a faulty hose bib, or want to upgrade and replace your old hose bib, you can count on us.
Our expert plumbers can help determine if your hose bib needs to be repaired or replaced, and can get the job done for you right then and there. Our team of professionals are experienced with working with a number of different types of hose bibs, including both indoor and outdoor hose bibs.
If you want to repair or replace yours for any reason, give us a call and we can get it sorted for you in no time.
What Is a Hose Bib?
Essentially, a hose bib is an outdoor faucet with an attachment on the end to accommodate a hose. These components go by other names such as sillcock, spigot, outdoor faucet or hydrant, but the purpose for them is all the same.
By creating a point outside to get water from your plumbing system, you can easily work outside without needing to go in your home to get water.
When to Replace Your Hose Bib
One of the most common signs that you should replace your hose bib is if the component is rusted or corroding. Many older homes have hose bibs that were installed many years ago. These faucets are more likely to rust and cause problems and should be replaced as soon as the issue is noticed.
Although these faucets are fairly straightforward, there are a few issues that can occur and cause problems for homeowners. They include:
Dripping while turned off: While this may seem like a trivial problem, a dripping outdoor faucet will eventually waste a significant amount of water. If the spigot is dripping while the faucet is turned off, you may need to replace a seal or tighten the packing nut.
Spraying water while turned on: If the unit is leaking or spraying water while it's turned on, there is a simple fix. Typically, replacing the washers or seals will prevent these issues from happening.
If your hose bib is giving you trouble, call a professional to assess the situation. The experts at All City Plumbing will be able to tell if the device can be repaired, or if installing a new one is the better option. Give us a call today: (909) 552-7550. What Homeowners, Just Like You, Are Saying About All City Plumbing
"They did an amazing job and I will be calling on them again."

Nick and Will were professional, and polite, and explained everything clearly. I recommend them to anyone needing plumbing service.

- Amanda O.

"Great work and great attitude."

I am very happy about the service and recommend All City Plumbing to all my friends.

- J.F.

"Beyond satisfied and most certainly you will be, too."

Nick the plumber is a straight shooter...honest, professional, and 100 percent customer service oriented.

- Anthony A.

"Very good experience. Definitely recommend."

We really appreciated Donald covering his shoes before entering our home each time and how he cleaned the workplace thoroughly before he left.

- Biman G.

"Highly recommend this company!"

Shann was in and out super fast, very professional and polite, and went the extra mile to make sure everything went smoothly!

- Jennifer

"They provided quality workmanship."

Overall a great experience and I would definitely recommend All City Plumbing!

- David M.

"They were clean, polite, thorough & and worked very hard."

They were clean, polite, thorough & and worked very hard. I highly recommend them if you want your project done right and at a decent price.

- Margo K.

"They have easy financing that is not harsh on the wallet."

All very sweet and did an awesome job. I would recommend this company to everyone.

- Jennee F.

"Gave us the best price & the quickest service."

I would highly recommend you request Paul when calling he explained everything in great deal I have a new plumber who I feel very safe with and he is above all honest!!!!!

- Emily C.

"Genuinely cared about providing me a great experience."

Thanks for coming out so quickly and helping me get the hot water back on. Definitely will contact again!!!

- Cam A.
Why Choose Us?
By offering consistent service and support, our customers are able to enjoy our high-quality results as well as these unique features and guarantees on every service call:
Fast, friendly service
Prompt arrival
Well-stocked trucks for one-trip jobs
Upfront pricing
An eye toward safety
Clean, confident work
Comprehensive inspections
Looking for superior Rancho Cucamonga hose bib services? Ensure your outdoor faucet is working efficiently with the help of our team of qualified experts. Call (909) 552-7550 today for immediate solutions you can rely on.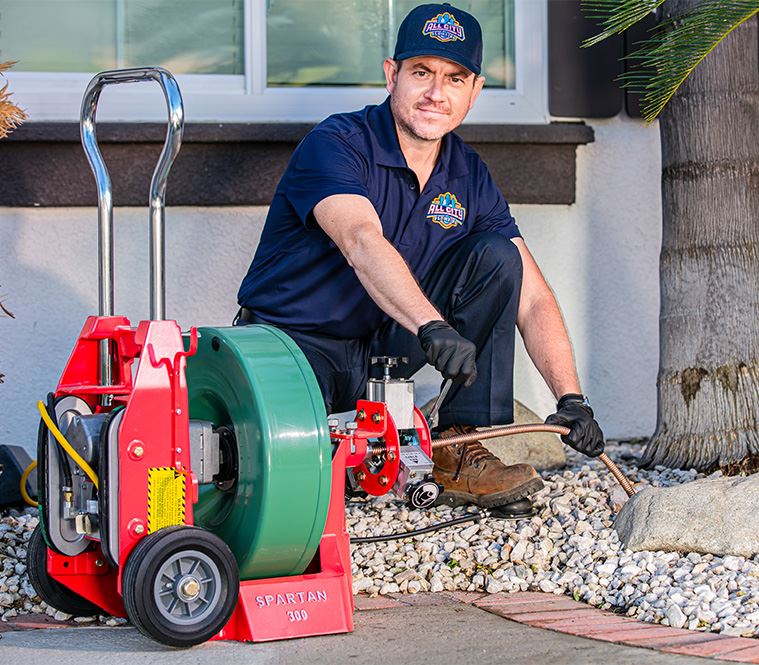 Been in Business for 13 Years

Over 50 ACE Certified Plumbers

30,000+ Satisfied Customers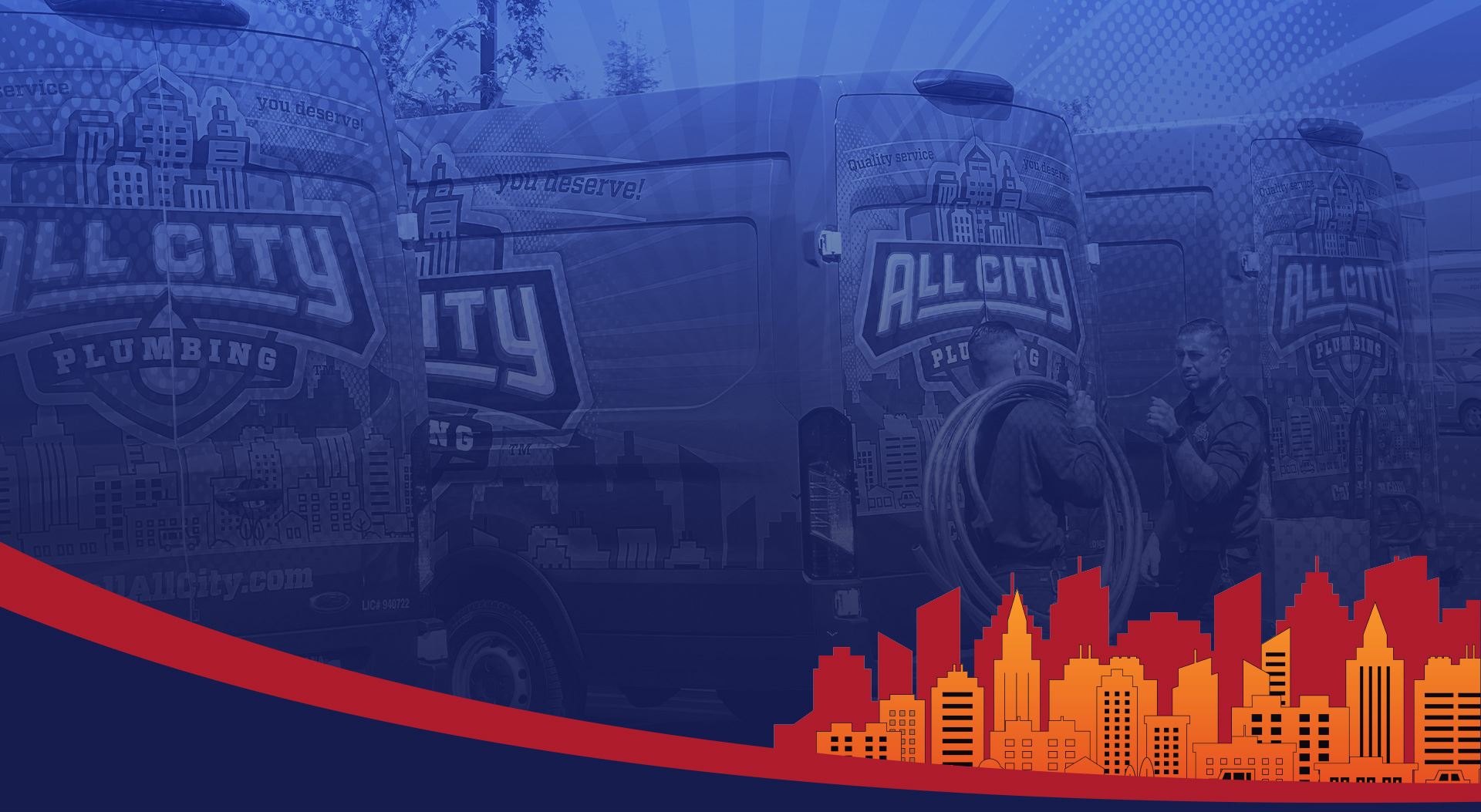 Life's Too Short
For Bad Plumbers
With All City Plumbing, your plumbing job will get done right the first time with the best talent in the industry. Contact us today to schedule your service.
Got Questions? Call Us!
Dial (909) 552-7550 or fill out our form below to get in touch with our expert plumbers.