The temperature is falling outside, which means that it is time to retreat indoors with your friends and family to enjoy the warmth and comfort of your home.
However, if you don't take time to tend to some specific tasks, comfort, along with your safety and your home's energy efficiency could be jeopardized. These jobs are easy and make a big difference in keeping heating costs down and in protecting your home and family.
Smoke and Carbon Monoxide Detectors
 You count on smoke and carbon monoxide detectors to alert you to danger. But if they aren't in good working condition, that could be a problem.
Carbon monoxide poisoning can be deadly. It's scary because carbon monoxide is colorless and odorless. Being able to rely on your detector, especially is important.
Clean your detectors out with a vacuum. Dust, debris and spider webs tend to get inside over time. Test that they are working and replace with fresh batteries.
Make Your Home Air Tight With Insulation
To really benefit from cost savings with your heating, you've got to make sure that your home is properly insulated.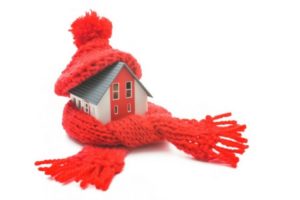 Start in the attic and make sure that insulation is properly in place. Unless you've newly built your home you may not be fully aware of the amount of insulation that you've got.
If you have an older home, you can check the insulation in the walls on the rest of the house. Remove an outlet cover and shine a flashlight around to see if you see insulation present. Barring that, you can always remove part of the walls.