Quality Plumbing Services You Can Trust



All City Plumbing is your trusted service provider for plumbing problems because… we fix it right the first time.

Thorough and Complete Drain Cleaning Services
Have plumbing problems left you with a mess again? Our Buena Park plumbing professionals are skilled technicians who never fail to deal with even the trickiest plumbing problem. If you're dealing with a perpetually clogged sink or a frustratingly slow drain, you've come to the right team of professionals. We know what it takes to get to the bottom of your plumbing woes. Reach out to one of our Buena Park drain cleaning professionals today for a thorough diagnosis and repair plan. We use only the best products and most reliable techniques to ensure your plumbing system is in good shape. Our video camera inspection services can quickly locate the source of your drain problems and develop a treatment strategy you can trust to work!
You can avoid a major plumbing problem by calling our experts today to inspect your drains! If you think your system is showing signs of problems, call in the pros from All City Plumbing at (909) 552-7550 today! We offer fast and reliable plumbing services throughout Buena Park and neighboring communities.
Schedule Online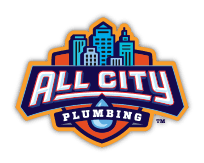 Contact Our Team





Fill out this form or call us at (909) 552-7550.