Quality Plumbing Services You Can Trust



All City Plumbing is your trusted service provider for plumbing problems because… we fix it right the first time.

Tips for Maintaining Your Water Heater
With any major appliance in your home, it makes sense to maintain it regularly to prolong its lifespan. Here are a few easy tips on maintaining your water heater:
Add insulation to reduce heat loss. Use foam-pipe insulation to wrap around the pipes.
Flush out sediment to improve efficiency. Drain water from the tank into a bucket and turn on the cold-water supply valve for a few seconds to mix up the water sediment on the bottom of the tank. Keep draining and stirring up sediment until water comes out clean.
Turn down the temperature to save on energy costs. This is especially important if you're away from home for more than a few days.
Check the anode rod once a year to monitor signs of rusting inside the tank.
Have a plumbing problem? We'd love to help you. Call All City Plumbing at (909) 552-7550 and receive $50 off a new water heater with installation.
Schedule Online

The Decision to Go Tankless
If you are in the process of replacing your water heater, you are likely mulling over the decision of whether to install a tankless water heater. There are many benefits of a tankless water system such as:
Hot water is readily available.
Smaller size is ideal for smaller spaces.
Lasts 10 years longer than traditional hot water tanks (20 year lifespan on average).
Energy savings of up to 25%.
A plumbing expert can help assess your individual situation to see if a tankless or a traditional water heater system is right for you.
Other Plumbing Services
All City Plumbing offers a wide range of services, including:
Emergency plumbing
Drain cleaning
Hydrojetting
Repiping
Slab leak repair
Trenchless sewer line repair
Water leak detection
Clogged toilet repair
Gas line repair and installation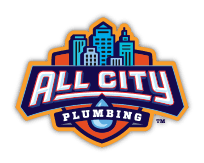 Contact Our Team





Fill out this form or call us at (909) 552-7550.