Colton Plumbers



Customized Solutions To Meet Your Needs




If you are tired of struggling with the same recurring plumbing problems, it may be time to change your plumber!
A minor plumbing issue today can turn into a disaster in a short amount of time. Make sure you get recurring issues taken care of with a professional plumber by your side. We are able to recommend safe solutions that eliminate the problem at the source - so you don't have to face the same issues again and again.
This is what makes All City Plumbing a preferred plumber in the Colton, CA area. Our highly-reviewed team of experts can help you safely and efficiently get your plumbing system back to normal again without any hassle on your part. We take care of our customers and know that a more personalized service is what results in happier customers. As a result, you can always expect to receive the personal attention you deserve!
Are you looking for a reliable Colton plumber? Look no further than All City Plumbing! We are focused on delivering peace of mind to all of our customers. Call us today at (909) 552-7550 to schedule an immediate service.
They came out on the Friday before a holiday weekend. They even came back the following day to finish up the job. They did not gouge their prices either for the holiday (sort of) service. Nick and Will were professional, polite and explained everything clearly. They even offered other services but did not "hard sell" us. They did an amazing job and I will be calling on them again. I also will recommend them to anyone needing plumbing service.

These guys are great! Very conscientious. I always worry about plumbers, because you never know if they are trying to charge you more for things you don't need. We had a toilet that had a blockage that couldn't be snaked with a normal snake. They went and got a seven foot snake and were able to clear the line. Total price? 59.00! Wow! I thought it would cost more, especially since today is a holiday. Thanks!!! Customer for life!

I have Jason in my house this afternoon, at 100°F hot summer, spent 3 hours, finished cleaning our kitchen drain system. Great work and great attitude. I am very happy about the service. Will recommend All City Plumbing to all my friends.

Gio came to my family's house for some plumbing issues they were having .. he treated my family with the utmost respect and answered all questions we had .. I highly recommend all city plumbing and Gio for any of your plumbing needs.

Great service from employee, Shann C. Have used him for years when he was w/a different company. He's very good, trustworthy & caring & this 84 yr. old widow lady is very appreciative. I will always ask for Shann when I need All City Plumbing services.

Nick the plumber is a straight shooter...honest, professional, and 100 percent customer service oriented. He quoted me a great price and will never use a different company. Work completed: replaced main water line, installed clean-out in main sewer line, water filtration system, and sleeve inside main sewer line, plus many other improvements. Beyond satisfied and most certainly you will be, too.

Sewer Line Services in Colton, CA
If your drain issue is a recurring problem, it's likely that you have a deeper issue within your sewer pipes that needs to be addressed by a professional plumber. Video camera drain inspections are a great way to find cracks, breaks, and blockages in your pipes so we know exactly where to go to fix the problem. Our goal is to provide sewer cleaning and repairs that are as non-invasive as possible, which is why we're proud to offer trenchless sewer repair and replacement services that minimize digging on your property. Call us to learn more and to request an estimate!
Give us a call today at (909) 552-7550 to request an appointment with one of our experts. Enjoy a FREE pressure test with every service call.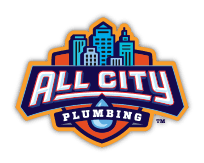 $150 OFF
Sewer Line Replacement

Benefits of Choosing All City Plumbing
No Surprises. We make it easy for our customers to work with us. Our fully transparent process means you will always know what to expect from start to finish - we never spring unpleasant surprises on you.
Fast, Prompt Service. We will not waste your time by arriving late or not even showing up at all. We respect your time and will be at your door at the scheduled time, ready to get to work.
Problem Solved the First Time. While we work quickly and efficiently, it does not mean we let quality fall to the wayside. All of our work is carried out to meet code and surpasses industry standards. We will never leave you with shoddy workmanship or more problems than you started out with.
Fixed Right in One Trip. Our fully-stocked service vehicles come complete with the most common parts and materials necessary to finish the majority of plumbing jobs in one trip. You don't have to wait on us while we run to the store. We'll get the job done quickly and let you return to your normal routine!
Quality Results. We are proud to offer a 20-year warranty on select services. If you are not fully satisfied with the results, we will resolve the issue without any hassle on your part.
Professional Drain Cleaning & Rooter Service
Drains are an integral part of your plumbing system - when they back up and clog, your entire system comes screeching to a halt. Whether you're dealing with a first-time kitchen sink clog or are experiencing recurring clogs throughout your home, All City has an effective solution for you! Unlike chemical drain cleaners, which address only the symptoms of drain clogs, our Colton drain cleaning technicians use the latest technology to find the location of clogs and eliminate them at their source. Whether your plumbing problem can be solved with snaking or hydrojetting, you can count on us for effective, safe, and lasting service.
Drain clogs are often caused by:
Fats, oils, and grease from your kitchen sink
Hair and other debris
Flushing non-flushable items
Tree root infiltration of underground pipes
Check out our latest online specials to save money on your next service!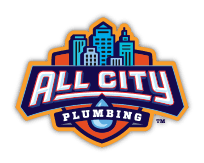 Contact Our Team





Fill out this form or call us at (909) 552-7550.