Corona Plumber



Customized Solutions To Meet Your Needs




Corona Plumbers
Expert Drain Cleaning, Water Heater Repair & More at Affordable Prices
A plumbing system plays a vital role in providing a clean and comfortable household, so when something goes wrong with it, make sure you call a local, reputable, and fully licensed plumber. Since 2009, All City Plumbing has provided the city of Corona, CA and surrounding areas with professional, around-the-clock plumbing services. We pride ourselves on providing same-day, or next-day service plus expert and unbiased advice — all at an affordable price. Click here to read what customers think about us, then get in touch with us to make your appointment!
Do your showers run out of hot water? Do you have leaky faucets or clogged toilets? Call (909) 552-7550 today to schedule service with a qualified Corona plumber. Click here to view the latest online coupons and specials.
They came out on the Friday before a holiday weekend. They even came back the following day to finish up the job. They did not gouge their prices either for the holiday (sort of) service. Nick and Will were professional, polite and explained everything clearly. They even offered other services but did not "hard sell" us. They did an amazing job and I will be calling on them again. I also will recommend them to anyone needing plumbing service.

These guys are great! Very conscientious. I always worry about plumbers, because you never know if they are trying to charge you more for things you don't need. We had a toilet that had a blockage that couldn't be snaked with a normal snake. They went and got a seven foot snake and were able to clear the line. Total price? 59.00! Wow! I thought it would cost more, especially since today is a holiday. Thanks!!! Customer for life!

I have Jason in my house this afternoon, at 100°F hot summer, spent 3 hours, finished cleaning our kitchen drain system. Great work and great attitude. I am very happy about the service. Will recommend All City Plumbing to all my friends.

Gio came to my family's house for some plumbing issues they were having .. he treated my family with the utmost respect and answered all questions we had .. I highly recommend all city plumbing and Gio for any of your plumbing needs.

Great service from employee, Shann C. Have used him for years when he was w/a different company. He's very good, trustworthy & caring & this 84 yr. old widow lady is very appreciative. I will always ask for Shann when I need All City Plumbing services.

Nick the plumber is a straight shooter...honest, professional, and 100 percent customer service oriented. He quoted me a great price and will never use a different company. Work completed: replaced main water line, installed clean-out in main sewer line, water filtration system, and sleeve inside main sewer line, plus many other improvements. Beyond satisfied and most certainly you will be, too.

Is Your Water Heater Acting Up?
Being able to get hot water from a faucet is something we all expect in a modern home. When showers suddenly start running cold water after a few minutes, or it takes an unusually long time to heat up water, your water heater system likely has problems.
Here are a few signs it's time to call our Corona water heater repair experts:
A metallic taste or smell is coming from the water. This could be a sign of rusting from either the pipes, or inside the tank, or possibly both.
A noisy water tank. Over time sediment forms and hardens on the inside of the water tank making it less efficient.
Leaks. It is common for older tanks to develop small leaks or fractures. Water typically leaks during the heating process. Speak to a plumber right away if you notice leaks.
The team at All City Plumbing would love to help you with all your plumbing needs. Call today or contact us online to request service from an experienced plumber in Corona, CA.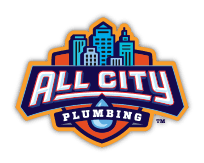 $150 OFF
Sewer Line Replacement

Is it Time for Professional Drain Cleaning?
Household debris can quickly build-up inside a pipe and cause draining problems for sinks and showers. Most people turn to store-bought chemical solutions to resolve draining issues which might work, for a short time. Unfortunately with continued use, harsh chemicals from drain cleaning solutions can actually deteriorate the inside of pipes. Clogging issues inevitably return.
Professional drain cleaning services help to properly dislodge any built-up debris in pipes. Having your pipes looked at sooner rather than later can help prevent major plumbing problems saving you money and time.
What Is Hydrojetting?
For extensive clogging due to years of built-up and hardened debris, we recommend hydrojetting. The power of water is blasted into the pipes at great speed and force to 'wash out' your plumbing system of debris, sludge and even remove pesky tree roots that have grown into your pipes. Water is set to a high temperature to aid in the cleaning process. The beauty of hydrojetting is that no harmful chemicals are used, just water.
With hydrojetting, your old, backed-up system can work like new again. Call us at (909) 552-7550 to receive a FREE pressure test.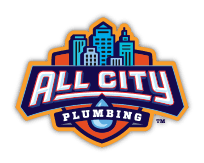 Contact Our Team





Fill out this form or call us at (909) 552-7550.