Quality Plumbing Services You Can Trust



All City Plumbing is your trusted service provider for plumbing problems because… we fix it right the first time.

Is Your Water Heater Acting Up?
Being able to get hot water from a faucet is something we all expect in a modern home. When showers suddenly start running cold water after a few minutes, or it takes an unusually long time to heat up water, your water heater system likely has problems.
Here are a few signs it's time to call our Corona water heater repair experts:
A metallic taste or smell is coming from the water. This could be a sign of rusting from either the pipes, or inside the tank, or possibly both.
A noisy water tank. Over time sediment forms and hardens on the inside of the water tank making it less efficient.
Leaks. It is common for older tanks to develop small leaks or fractures. Water typically leaks during the heating process. Speak to a plumber right away if you notice leaks.
The team at All City Plumbing would love to help you with all your plumbing needs. Call today or contact us online to request service from an experienced plumber in Corona, CA.
Schedule Online

Is it Time for Professional Drain Cleaning?
Household debris can quickly build-up inside a pipe and cause draining problems for sinks and showers. Most people turn to store-bought chemical solutions to resolve draining issues which might work, for a short time. Unfortunately with continued use, harsh chemicals from drain cleaning solutions can actually deteriorate the inside of pipes. Clogging issues inevitably return.
Professional drain cleaning services help to properly dislodge any built-up debris in pipes. Having your pipes looked at sooner rather than later can help prevent major plumbing problems saving you money and time.
What Is Hydrojetting?
For extensive clogging due to years of built-up and hardened debris, we recommend hydrojetting. The power of water is blasted into the pipes at great speed and force to 'wash out' your plumbing system of debris, sludge and even remove pesky tree roots that have grown into your pipes. Water is set to a high temperature to aid in the cleaning process. The beauty of hydrojetting is that no harmful chemicals are used, just water.
With hydrojetting, your old, backed-up system can work like new again. Call us at (909) 552-7550 to receive a FREE pressure test.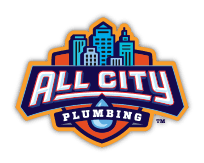 Contact Our Team





Fill out this form or call us at (909) 552-7550.