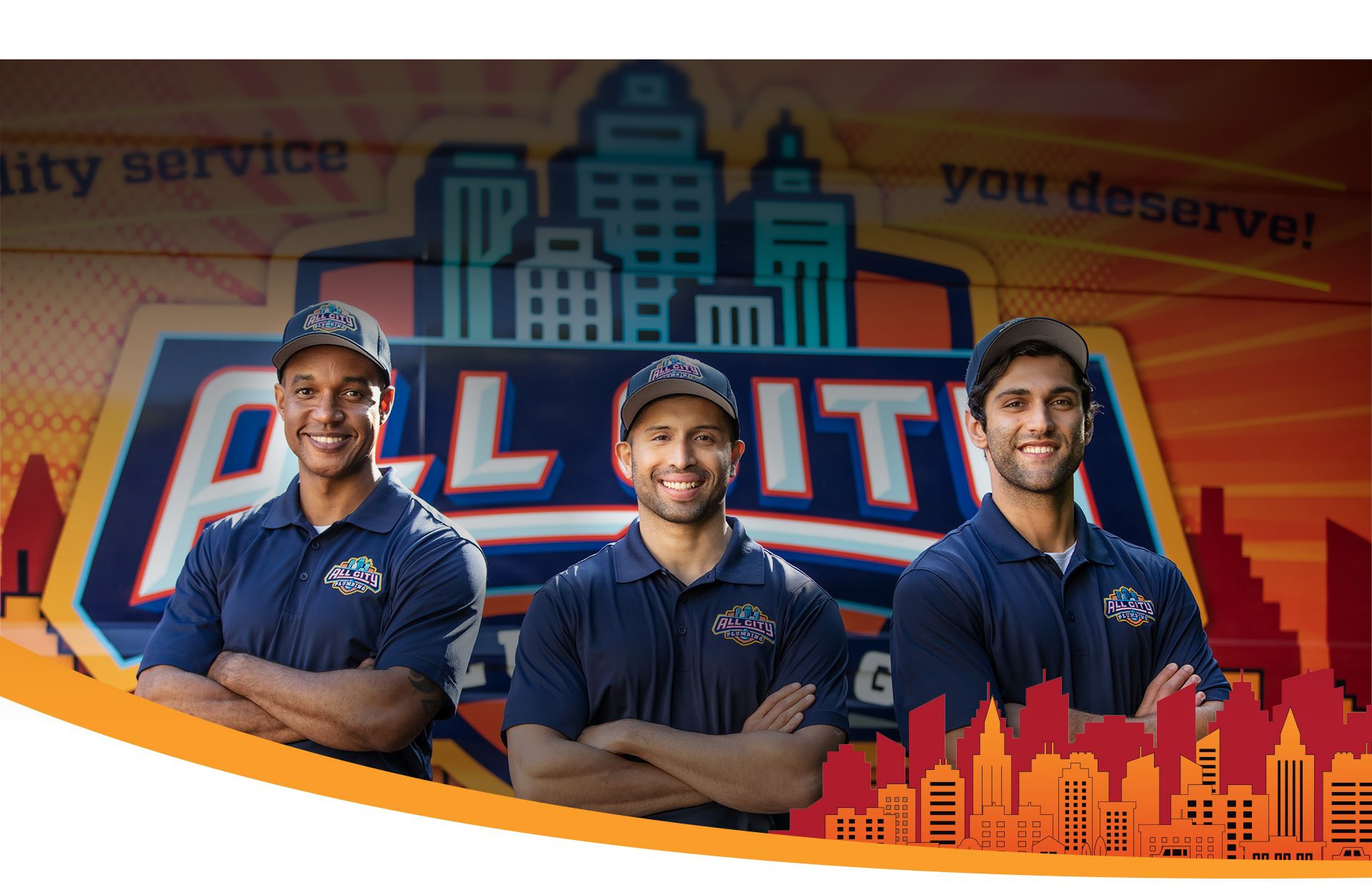 Expert Plumbers Servicing Covina & Surrounding Areas Gain the Peace of Mind You Deserve When Working With All City Plumbing
All Plumbers Are ACE Certified

Best Triple Guarantee In Southern California
Got Questions? Call Us!
Dial (909) 552-7550 or fill out our form below to get in touch with our expert plumbers.
Your Covina Plumbers
Quality Plumbing Services from Trusted Local Pros
As a homeowner, your house is an important investment. At All City Plumbing, we want to make sure your home is protected against plumbing emergencies and running efficiently with regular maintenance. Since 2009 we have been serving the Covina area with superior plumbing solutions to all their plumbing needs. Our expert Covina plumbers use only high quality material and equipment to perform all plumbing installations, repairs and replacements, in order to ensure the optimal functioning of your plumbing systems, and to prevent potential costly damages from taking place.
Our plumbing services include:
Emergency Plumbing
Drain Cleaning
Hydrojetting
Burst Pipe Repair
Water Leak Detection
Sewer Line Repair & Installation
Trenchless Sewer Line Repair & Replacement
Repiping
Garbage Disposals
Faucets, Fixtures and Sinks
Clogged Toilet Repair
Slab Leak Repair
Water Softeners
Water Filtration Systems
Commercial Plumbing
Conventional & Tankless Water Heaters
Talk to an plumbing expert today at (909) 552-7550.

Plumbing Problems Suck! We Get It. No homeowner wakes up in the morning expecting to have a pipe burst in a bathroom or a water leak inside their kitchen. When it happens, all you need is a trusted plumber who can diagnose and fix the problem right, the first time.
Water Heater Repair & Replacement
Is your water heater failing to provide your home with enough hot water? Are you looking to upgrade to a tankless water heater or need help with a routine tank flushing? We're the team to trust for all of your Covina water heater repair and replacement needs. When you call us, we'll respond promptly with a fully-stocked truck to get you the services you need in one trip. Our Covina HVAC experts will be able to detect what needs repair, and what needs to be replaced. This way, we help our customers avoid unnecessary replacements, and also prevent potential damages from happening to their water heating systems.
Tankless Water Heater Installation & Maintenance
Many homeowners are choosing to switch to tankless water heaters. There are many benefits and advantages of these units that include space saving, money saving and unlimited hot water. Without a tank, you can enjoy increased space in your home and energy savings since you will no longer need to heat full water tanks. The unit connects directly to your plumbing as well which means no more waiting for hot water. Water heater maintenance is essential to ensuring the optimal functioning of your water heater. It is also important for detecting potential water heater damages, and fixing them right there and then on the spot so you can avoid costly repairs in the future. If you are looking to upgrade your water heater into the latest technology, or are looking for professional water heater maintenance services in Covina, CA and the surrounding area, you can count on us to get the job done right for you.
Contact us to learn more about our modern water heaters and what we can do to make your home a more comfortable place for you and your family today.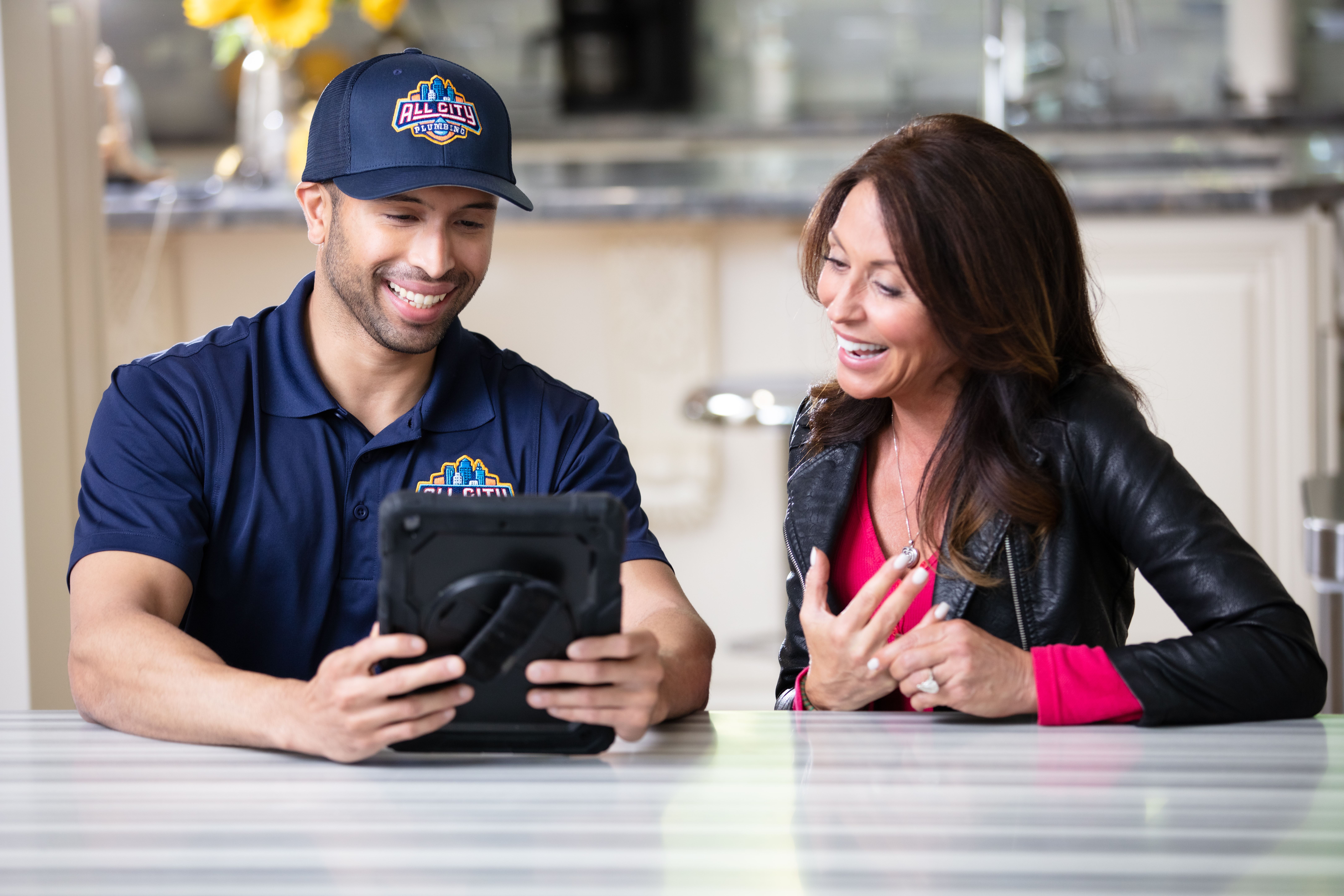 Clogged drain? Don't reach for that bottle of caustic drain cleaner - choose our Covina drain cleaning pros instead! Using state-of-the-art plumbing technology, we can quickly and effectively tackle any clog at its source. For tough clogs deep in your sewer line, we utilize hydro-jetters to blast grime from your pipe walls and restore water flow. Dealing with recurring drain clogs? You may need sewer line repair or replacement. We are proud to offer trenchless sewer repairs to complete the job with as little disruption to your property as possible! If you are looking for professional drain cleaning services in Covina, CA or the surrounding area, you can trust us to do the best best job for you. Our Covina drain cleaning experts have combined years of experience and use the latest technology and equipment for all drain cleaning services. Call us for more information.
Benefits of Drain Cleaning
Below we have compiled a list of some of the benefits that drain cleaning services can offer you and your family today:
Eliminate Unpleasant Odors: If you notice any unpleasant odors coming from your drains, then chances are that you have a drain blockage problem. Say goodbye to unpleasant smells with professional drain cleaning services that will improve the functioning of your drain system in its entirety.
Decrease Your Water Expenses: Drain blockages can cause your water bill to increase due to your increase in water usage. A professional plumber will be able to inspect the situation for you, and pinpoint the precise problem. This will help you to save money by decreasing your water usage, and will also help to prevent worse damage and costly repairs, such as pipe leaks from happening.
A Healthier Home: Another very important benefits that results from professional drain cleaning is that you and your family will be living in a healthier home. Drain cleaning helps to eliminate insects such as drain flies from making their way into your home and spreading bacteria. Additionally, drain cleaning will help eliminate built-up mold that has grown inside your drains. Mold is extremely unhygienic and can cause serious health concern within your household.
If you are looking for professional drain cleaning services in Covina, CA or the surrounding area, you can count on us to provide you with a healthier home today. Our You Can't Lose! Peace of Mind No Risk Triple Guarantee!
Yes, That's a Mouthful
All City Plumbing is the ONLY plumbing company that has every plumber go through The ACE Plumbing Certification Program (yup we drug test, background test, knowledge test, and certify them before they ever enter your home) all backed by the best guarantee and most 5 star reviews in the industry. Okay, not convinced yet? You shouldn't be. So let's lay it all out.
We Pay You Guarantee

We pay you if we don't do it right the first time. Who does this?

5 Star Service Guarantee

All plumbers are ACE Certified before entering your home in our All City Expert Training Program, just

check out our 5-star reviews

to see what our clients are saying about the quality of our service.

No Pressure Guarantee

We offer all customers 3 options to meet any budget.
Water Leak Detection & Repair
A water leak can seriously damage your home if left unchecked, resulting in potentially thousands of dollars in repairs. If you suspect you may have a water leak, don't delay in calling a Covina plumber from All City. Be on the lookout for signs of water leaks including sounds of running water, moist areas of carpet or flooring, wet drywall, and higher than normal water bills. Our water leak detection experts use only the latest technology for all detection and repairs, to ensure that no leak is missed. Most importantly, we also are able to detect potential leaks, and repair what needs to be repaired before the leak even happens. Our goal is to deliver top-notch plumbing services and make your home a more comfortable place for you and your family.
Some of the methods we use to detect and locate water leaks in your home include:
Digging and Drilling - This is one of the most invasive methods that involves digging into your walls or floor to locate the source of the leak.
Meter Detection - By checking the water pressure in your pipes and comparing it to the pressure in a healthy pipe we can detect a leak.
Infrared Technology - As the most advanced method of detection, we use infrared cameras to take pictures of the pipes from different angles to see leaks.
Read our reviews to see what others in Covina, CA are saying about us.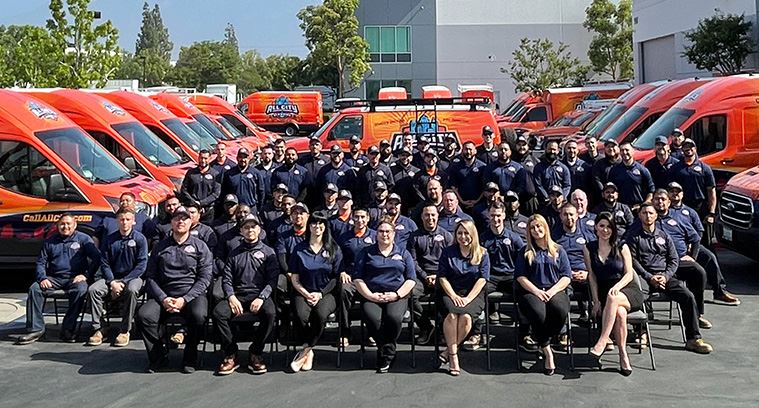 You Deserve Peace of Mind
With All City Plumbing, your plumbing job will be handled by the best talent in the industry and will be done right, the first time.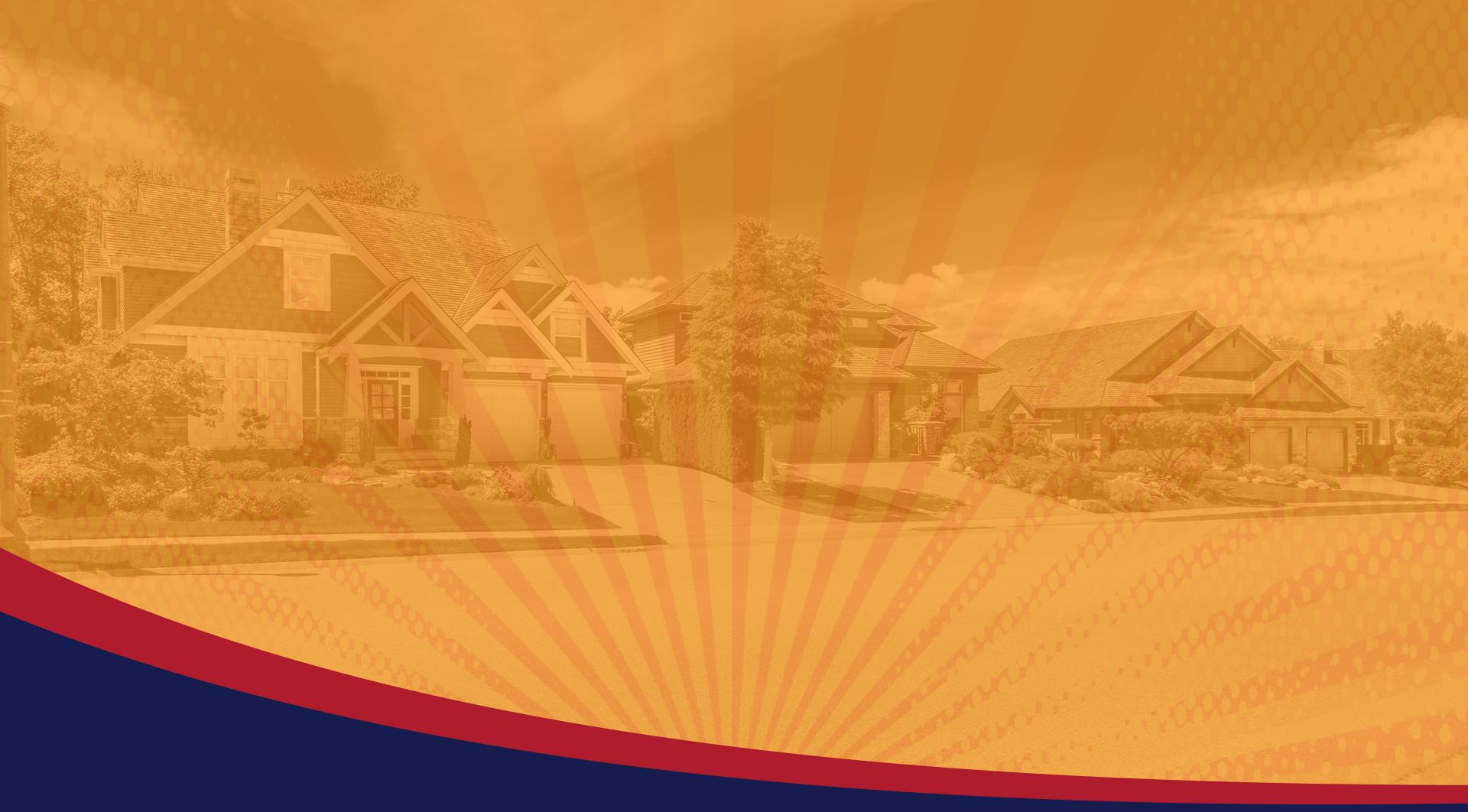 Life's Too Short For Bad Plumbers
The next time your plumbing is clogged at the worst time imaginable (like when your mother in law is on the way over for a family dinner you're hosting), we will be there ready to fix it. We promise if we don't clear the line, you don't pay a dime.