Quality Plumbing Services You Can Trust



All City Plumbing is your trusted service provider for plumbing problems because… we fix it right the first time.

Hard water is simply an overabundance of minerals found in your water supply.
Hard water can cause undesirable effects, such as:
Stains in sinks
Crusted faucets from mineral buildup
Discolored clothes after washing
Itchy or dry skin after showering
Frequent clogging of pipes
A greenish substance around showerheads
A water softener is the answer to your problems. Our team will measure the amount of water that comes into your home to determine the proper water softener unit for your needs. The system is hooked up to your existing plumbing to 'soften' water before it comes to you.
Need help with plumbing? We'd love to hear from you. Call All City Plumbing at (909) 552-7550 today.
Schedule Online

What Is a Tankless Water Heater?
Over the past few years, tankless water heaters have been growing in popularity.
If it is time to replace your existing water heater, consider the following benefits of going tankless:
Quicker access to hot water
Smaller tank saves space and is more portable
Lasts up to 20 years versus 10 years for a traditional water heater
Energy savings of up to 25%
Speak to one of our experts about the pros and cons of a tankless water heater and whether it is right for your home.
Tips for Maintaining Your Water Heater
Once you've invested in a water heater, you'll want to prolong its lifespan as much as possible.
Here are a few tips on maintaining your water heater:
Add insulation to pipes to reduce heat loss and improve efficiency.
Flush out built-up sediments from the water tank once a year to help your water tank run smoothly.
Monitor the hanging anode rod inside the tank for any signs of rust at least once a year.
Adjust the temperature of your water heater to save on energy bills.
Other Professional Plumbing Services Offered
All City Plumbing offers a wide range of emergency and non-emergency plumbing services, including:
Hydrojetting
Trenchless sewer line repair
Professional drain cleaning
Repiping
Slab leak repair
Burst pipe repair
Water filtration systems
Gas line repair and installation
Garbage disposals
Clogged toilet repair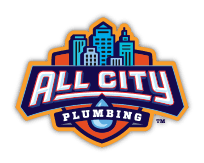 Contact Our Team





Fill out this form or call us at (909) 552-7550.