Quality Plumbing Services You Can Trust



All City Plumbing is your trusted service provider for plumbing problems because… we fix it right the first time.

Garden Grove Water Heater Repair & Replacement Services
As a comprehensive plumbing services company, we offer a wide selection of plumbing repairs and replacements, including water heater services. If your system is showing signs of problems or has completely failed, it may be time to call in our Garden Grove water heater service experts. Whether you need water heater repairs or a system replacement, we can tackle the job fast and get your hot water flowing again. If your system is aging and in need of constant repairs, a newer water heater will provide more reliable hot water more efficiently. You can trust our Garden Grove water heater service professionals to provide reliable solutions.
You Can Count on All City Plumbing to Solve Your System Problems
The Garden Grove plumbing professionals at All City Plumbing can be trusted to provide safe and reliable plumbing solutions you can trust. Regardless of the scope or complexity of your system issues, our diagnostic experts will work quickly to develop a treatment plan. If you think your home needs plumbing services, we offer a comprehensive selection of solutions – from repairs to replacement. We even provide ongoing system maintenance to ensure you can rest easy knowing your plumbing system is in good condition.
Contact the professionals at All City Plumbing today by calling (909) 552-7550 to schedule an inspection, diagnosis, or repair of your home plumbing system.
Schedule Online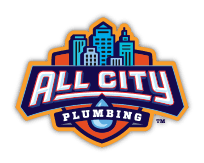 Contact Our Team





Fill out this form or call us at (909) 552-7550.