Quality Plumbing Services You Can Trust



All City Plumbing is your trusted service provider for plumbing problems because… we fix it right the first time.

Offering a Full Range of Plumbing Services in Glendora
Emergency Plumbing
Drain Cleaning
Hydrojetting
Burst Pipe Repair
Water Leak Detection
Sewer Line Repair & Installation
Trenchless Sewer Line Repair & Replacement
Repiping
Garbage Disposals
Faucets, Fixtures and Sinks
Clogged Toilet Repair
Slab Leak Repair
Water Softeners
Water Filtration Systems
Commercial Plumbing
Water Heaters
Tankless Water Heater Installation
When you need service you can trust by professionals who care, call the Glendora plumbers at All City Plumbing. For immediate service, call (909) 552-7550 now.
Schedule Online

Benefits of Hydrojetting
When you are experiencing a persistent clog your first instinct may be to turn to a chemical drain cleaner. While this may seem like the best idea, chemical drain cleaners typically contain lye as an active ingredient that can eventually wear out and corrode your pipes.
Hydrojetting is by far the best method to clean your pipes and prevent future clogs. Using a highly powered jet of reverse action water we can clean out years of built up grease and sediment both safely and effectively.
Tips to Keep Your Garbage Disposal Running Efficiently
Your garbage disposal is a vital part of your kitchen clean up.
Make sure it's running safely and effectively by trying these tips and tricks to improve the use of your disposal and extend its life:
Do not put shells or bones in your disposal.
Only put soft, organic material in the disposal.
If you have a lot of material to dispose of, do it in stages so you do not jam the system.
Never put your hand in the disposal. If there is a problem, call a professional right away. They can safely diagnose the problem.
Reasons to Replace Your Sink
Many homeowners will replace their sink at some point in their lives. There are many reasons why a homeowner should replace their sink. Leaks, a broken drain basket or broken seal flange are all good reasons to replace. Another reason many homeowners opt to replace a sink could include design purposes or kitchen renovations.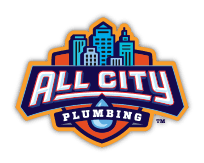 Contact Our Team





Fill out this form or call us at (909) 552-7550.