Irvine Plumbers



Customized Solutions To Meet Your Needs




Irvine Plumbers
Experienced Plumbing Professionals Serving Your Neighborhoods and Those Throughout Orange County
As a comprehensive plumbing service provider, we offer solutions for your pipes, drains, and most fixtures connected to your system. If you have a leaky faucet, clogged toilet, or backed-up sewer line, we are the team of professionals you want on the job! At All City Plumbing, our experienced Buena Park plumbers are always up to the task. There's no plumbing issue too big or too small for our team of skilled and talented professionals. Homeowners throughout Buena Park can count on our plumbing services to rid them of the messy problems caused by failed pipes, drains, and sewer systems. You can trust our experienced plumbing professionals to provide reliable solutions sure to solve the problem and restore your system to working order.
We offer a comprehensive selection of plumbing services, including:
Backflow repair and installation
Ball valve services
Burst pipe repair
Clogged toilet repair
Commercial Plumbing
Drain cleaning
Faucets, fixtures, and sinks
Flow tech
Garbage disposals
Gas line repair and installation
Hose bib repair installation
Hydrojetting
Overflow repair installation
Repiping
Sewer line repair and replacement (including trenchless)
Shower valve repair and replacement
Slab leak repair
Slab leak reroute services
Turn angle stops
Water filtration systems
Water leak detection
Water line repair and replacement
Water softeners
At All City Plumbing has been caring for the plumbing needs of Buena Park and surrounding areas since 2009. We've been able to serve the public for so many years because our technicians are knowledgeable and experienced professionals who've worked hard to become experts in the industry. Regardless of the plumbing problems you face, we are the team you want on the job to expedite your plumbing repairs, installation, or replacement services.
Call the expert diagnosticians and repair professionals at All City Plumbing today at (909) 552-7550 to schedule an inspection! Our Buena Park plumbing team can help get to the source of your plumbing problems. We also provide instant savings, special offers, promotions, and coupons.
They came out on the Friday before a holiday weekend. They even came back the following day to finish up the job. They did not gouge their prices either for the holiday (sort of) service. Nick and Will were professional, polite and explained everything clearly. They even offered other services but did not "hard sell" us. They did an amazing job and I will be calling on them again. I also will recommend them to anyone needing plumbing service.

These guys are great! Very conscientious. I always worry about plumbers, because you never know if they are trying to charge you more for things you don't need. We had a toilet that had a blockage that couldn't be snaked with a normal snake. They went and got a seven foot snake and were able to clear the line. Total price? 59.00! Wow! I thought it would cost more, especially since today is a holiday. Thanks!!! Customer for life!

I have Jason in my house this afternoon, at 100°F hot summer, spent 3 hours, finished cleaning our kitchen drain system. Great work and great attitude. I am very happy about the service. Will recommend All City Plumbing to all my friends.

Gio came to my family's house for some plumbing issues they were having .. he treated my family with the utmost respect and answered all questions we had .. I highly recommend all city plumbing and Gio for any of your plumbing needs.

Great service from employee, Shann C. Have used him for years when he was w/a different company. He's very good, trustworthy & caring & this 84 yr. old widow lady is very appreciative. I will always ask for Shann when I need All City Plumbing services.

Nick the plumber is a straight shooter...honest, professional, and 100 percent customer service oriented. He quoted me a great price and will never use a different company. Work completed: replaced main water line, installed clean-out in main sewer line, water filtration system, and sleeve inside main sewer line, plus many other improvements. Beyond satisfied and most certainly you will be, too.

Benefits of Sewer Camera Inspection
If you aren't familiar with the many benefits of sewer line inspections with cameras, you may be shocked when you realize the many benefits and advantages of this diagnostic tool. Not only do camera sewer line inspections cut repair and replacement times dramatically, but by pinpointing the problem, our Buena Park sewer camera inspection team can make quick work of your repair or replacement needs.
There are many benefits and advantages to sewer camera inspection, but the most important include:
Improved Accuracy: When using a sewer camera, our specialists can pinpoint the source of sewer problems and quickly work to eliminate the issue and create a strong diagnostic plan to solve the problem. Accuracy saves time and money, and you are ensured a reliable solution you can trust.
Faster Turnaround: When you don't need to guess or try multiple techniques to get to the root of the problem, a faster turnaround is possible. Sewer camera inspections provide faster solutions to sewer issues, which means your system is back up and running sooner with our innovative services.
Reliable Maintenance Solution: Sewer camera inspection provides reliable maintenance services for homeowners. Our plumbing professionals can use sewer camera inspection to get a closer look at your sewer lines and find potential problems before they can create a costly repair for your home.
Efficiency, Effectiveness, & Less Invasive: Sewer camera inspection services provide an efficient solution that effectively tackles what was once a very invasive process. Before this modern technique was available, technicians were forced to dig into sewer pipes to find the source of the problem. The less efficient and effective sewer inspection techniques of yesteryear left homeowners with destroyed lawns, damaged pipes, and broken driveways and walkways.
Contact the professionals at All City Plumbing today by calling (909) 552-7550 to schedule an inspection, diagnosis, or repair of your home plumbing system.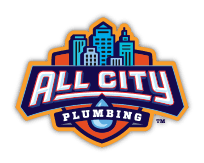 $150 OFF
Sewer Line Replacement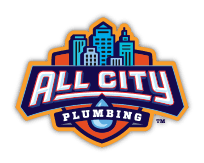 Contact Our Team





Fill out this form or call us at (909) 552-7550.