Quality Plumbing Services You Can Trust



All City Plumbing is your trusted service provider for plumbing problems because… we fix it right the first time.

Benefits of Sewer Camera Inspection
If you aren't familiar with the many benefits of sewer line inspections with cameras, you may be shocked when you realize the many benefits and advantages of this diagnostic tool. Not only do camera sewer line inspections cut repair and replacement times dramatically, but by pinpointing the problem, our Buena Park sewer camera inspection team can make quick work of your repair or replacement needs.
There are many benefits and advantages to sewer camera inspection, but the most important include:
Improved Accuracy: When using a sewer camera, our specialists can pinpoint the source of sewer problems and quickly work to eliminate the issue and create a strong diagnostic plan to solve the problem. Accuracy saves time and money, and you are ensured a reliable solution you can trust.
Faster Turnaround: When you don't need to guess or try multiple techniques to get to the root of the problem, a faster turnaround is possible. Sewer camera inspections provide faster solutions to sewer issues, which means your system is back up and running sooner with our innovative services.
Reliable Maintenance Solution: Sewer camera inspection provides reliable maintenance services for homeowners. Our plumbing professionals can use sewer camera inspection to get a closer look at your sewer lines and find potential problems before they can create a costly repair for your home.
Efficiency, Effectiveness, & Less Invasive: Sewer camera inspection services provide an efficient solution that effectively tackles what was once a very invasive process. Before this modern technique was available, technicians were forced to dig into sewer pipes to find the source of the problem. The less efficient and effective sewer inspection techniques of yesteryear left homeowners with destroyed lawns, damaged pipes, and broken driveways and walkways.
Contact the professionals at All City Plumbing today by calling (909) 552-7550 to schedule an inspection, diagnosis, or repair of your home plumbing system.
Schedule Online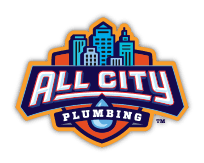 Contact Our Team





Fill out this form or call us at (909) 552-7550.