Moreno Valley Plumber



Customized Solutions To Meet Your Needs




Your Moreno Valley Plumbers
Looking for a reliable and affordable plumber in Moreno Valley? Look no further than All City Plumbing. Trusted for over a decade, our local plumbing team is committed to providing all our customers with unmatched service. We're proud to have received more than 1,000 five-star reviews and look forward to helping you with your next plumbing project. Our goal is to make sure your experience with us is the best experience you've ever had with a plumber!
What sets us apart from the rest?
Same-day or next day service
Quality products and superior workmanship
Industry-leading warranties
Money-back guarantee
A+ Accredited by the Better Business Bureau
Find out how you can save on your next plumbing project! Download deals and coupons now.
Whether you are looking for professional plumbing repairs or installation, the experts at All City Plumbing have your needs covered. Call (909) 552-7550 for a quote today.
They came out on the Friday before a holiday weekend. They even came back the following day to finish up the job. They did not gouge their prices either for the holiday (sort of) service. Nick and Will were professional, polite and explained everything clearly. They even offered other services but did not "hard sell" us. They did an amazing job and I will be calling on them again. I also will recommend them to anyone needing plumbing service.

These guys are great! Very conscientious. I always worry about plumbers, because you never know if they are trying to charge you more for things you don't need. We had a toilet that had a blockage that couldn't be snaked with a normal snake. They went and got a seven foot snake and were able to clear the line. Total price? 59.00! Wow! I thought it would cost more, especially since today is a holiday. Thanks!!! Customer for life!

I have Jason in my house this afternoon, at 100°F hot summer, spent 3 hours, finished cleaning our kitchen drain system. Great work and great attitude. I am very happy about the service. Will recommend All City Plumbing to all my friends.

Gio came to my family's house for some plumbing issues they were having .. he treated my family with the utmost respect and answered all questions we had .. I highly recommend all city plumbing and Gio for any of your plumbing needs.

Great service from employee, Shann C. Have used him for years when he was w/a different company. He's very good, trustworthy & caring & this 84 yr. old widow lady is very appreciative. I will always ask for Shann when I need All City Plumbing services.

Nick the plumber is a straight shooter...honest, professional, and 100 percent customer service oriented. He quoted me a great price and will never use a different company. Work completed: replaced main water line, installed clean-out in main sewer line, water filtration system, and sleeve inside main sewer line, plus many other improvements. Beyond satisfied and most certainly you will be, too.

Our Moreno Valley Plumbing Services
Emergency Plumbing
Drain Cleaning
Hydrojetting
Burst Pipe Repair
Water Leak Detection
Sewer Line Repair & Installation
Trenchless Sewer Line Repair & Replacement
Repiping
Garbage Disposals
Faucets, Fixtures and Sinks
Clogged Toilet Repair
Slab Leak Repair
Water Softeners
Water Filtration Systems
Commercial Plumbing
Water Heaters
Tankless Water Heater Installation
Read our reviews to see what home and business owners in the area are saying about us!
Whether you are looking for professional plumbing repairs or installation, the experts at All City Plumbing have your needs covered. Call (909) 552-7550 for a quote today.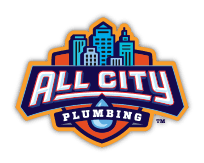 $150 OFF
Sewer Line Replacement

Signs You Hay Have a Water Leak
Water leaks can happen to anyone. They can cause serious damage and other issues to your home, including wood rot, mold growth, and more. If the leak is in your home's foundation (slab leak), the leak can result in thousands of dollars in damage. Don't delay; call our Moreno Valley plumbers immediately at the first sign of a leak!
Some signs you may have a water leak include:
Water stains
Mold or mildew combined with a musty smell
Curled wallpaper, damaged drywall or warped floorboards
Higher than normal water bill
Cold or hot spots on your wall or floor
If you suspect you may have a water leak, call the professionals at All City Plumbing right away. Our experts can find the leak and repair it quickly and efficiently.
PEX Vs. Copper Piping
When it comes to repiping your home, there are two standards in piping. Copper and PEX piping both offer many benefits and advantages. Both pipes will eliminate a metal taste in the water. PEX is more flexible than copper which makes it easier to work on and less expensive to install. Copper piping is more durable and will usually last longer than PEX.
Some of the downsides of PEX include the fact that it cannot be connected directly to a water heater, and that it cannot be used outside due to being sensitive to UV rays. Your Moreno Valley plumbing professional can advise you on which pipe is better for you and provide you with a detailed estimate for your repiping project.
Signs You Need a Water Softener
Have you noticed that your hair, skin, and nails feel dry after a shower? Perhaps you've noticed mineral buildup on your faucet or inside of your dishwasher. Sound familiar? You may need a water softener. Southern California is known for having very hard water, which simply means that our water supply contains high amounts of minerals like calcium, magnesium, sodium, and more. While hard water is safe to drink, it can cause other problems. Many homeowners install water softeners to neutralize harmful minerals and improve the overall quality of their water supply.
Some ways that minerals in hard water can be damaging include:
Bad tasting and smelling water
Scale on your fixtures and appliances
Less efficient plumbing appliances
Red or brown stains on your laundry out of the wash
Difficulty lathering soap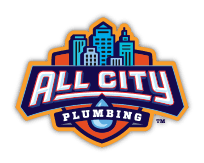 Contact Our Team





Fill out this form or call us at (909) 552-7550.