Quality Plumbing Services You Can Trust



All City Plumbing is your trusted service provider for plumbing problems because… we fix it right the first time.

Expert Residential Plumbing Services
Hiring an Orange plumbing contractor to complete your next repair project should not be a difficult task. Whether you have a water leak that needs attention or your sewer line needs inspection, All City Plumbing provides the most comprehensive services available. No matter the size of the job, minor repair or full replacement, our technicians offer the same level of attention and care to your project.
In addition to providing high-quality plumbing repairs at a great value, we also specialize in plumbing installation services. From installing water softener systems to whole-house repiping, our Orange plumbing service pros help our customers source the right plumbing products to complement their home's needs.
If you live in Orange, CA or the surrounding area and you need professional plumbing service, call (909) 552-7550 right away. All City Plumbing takes care of all your plumbing installation and repair needs.
Schedule Online

Need Professional Water Heater Service?
A broken or malfunctioning water heater can have a negative impact on your home. Not only will it prevent you from having a relaxing hot shower, but it will also cause problems for your laundry, dishes and other daily chores.
All City Plumbing is here to help with all of your water heater repair services. From repairing the thermostat to inspecting the inside of the unit for damage, we do it all.
After about 10-15 years of service, the water heater will begin to lose efficiency and require more frequent repairs. At this point, replacement is recommended. A newer, more efficient water heater helps you save energy and ensures that you receive reliable hot water for years to come.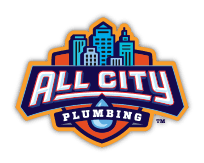 Contact Our Team





Fill out this form or call us at (909) 552-7550.