Quality Plumbing Services You Can Trust



All City Plumbing is your trusted service provider for plumbing problems because… we fix it right the first time.

Drain Cleaning Done Right
Is your toilet clogged again? Tired of dealing with your constantly blocked sink? We know how frustrating it is when your drains are clogged. Give our Placentia drain cleaning pros a call for professional inspection and diagnosis. We use video camera inspection to accurately locate the problem and present you with the best solution.
Drain snaking is used to punch through blockages in your pipes, allowing for easy water flow. For a more complete drain cleaning service, we recommend hydrojetting; this method scours pipe walls clean, eliminating corrosion and grease buildup and leaving your sewer line flowing like new. Our Placentia plumbing specialists will work with you to help you decide on the best solution to your particular drain problem.
Don't wait until a minor plumbing issue turns into a major disaster! Call All City Plumbing at (909) 552-7550 today for fast, reliable plumbing services in Placentia, CA.
Schedule Online

Water Heater Repair & Replacement
If you have a water heater suffering from repeated problems, you may want to start thinking about replacement. New water heaters are much more energy efficient and they will do a better job at providing you with the hot water you need.
If your water heater only needs a repair and not a full replacement, expect a repair from us. We will only recommend water heater replacement when it is needed, and will always look at repairing the unit first.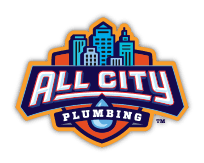 Contact Our Team





Fill out this form or call us at (909) 552-7550.