Backflow Repair & Installation in Rancho Cucamonga
Ensuring You Have Access to Safe, Clean Water
Keeping your family safe from contaminated water is our top priority. Make sure your backflow device is up to code and keep your family protected with the help of highly trained and experienced Rancho Cucamonga backflow repair specialists.
We strive to provide comprehensive service with attention to detail that could save you from a costly backflow issue in your home.
---
Is your backflow device working correctly? Protect your family from contaminated water with expert backflow repair and installation by All City Plumbing. Call (909) 552-7550 to schedule an appointment with one of our technicians today.
---

Serving Castles
Around the Area
All Plumbers Are Ace Certified

Been in business for
13 years

Over 50 ACE
Certified Plumbers

Best Triple Guarantee In Southern California

Industry Leading Warranties

30,000+
Satisfied Customers
"They came out on the Friday before a holiday weekend. They even came back the following day to finish up the job. They did not gouge their prices either for the holiday (sort of) service. Nick and Will were professional, polite and explained everything clearly. They even offered other services but did not "hard sell" us. They did an amazing job and I will be calling on them again. I also will recommend them to anyone needing plumbing service."

How Do We Test Your Backflow Device?
The most popular type of backflow device is essentially a flap that moves with the flow of water. If the flow is reversed, the flap will move and block the pipe, preventing any contaminated water from entering your pipes.
If backflow has occurred in your home, the first step is to call the professionals at All City Plumbing. The process of testing your backflow prevention device requires a certified professional.
We will arrive and inspect your device to see if it worked correctly and was able to contain the contaminated water.
Our team can test the water in your home to see if any contamination took place while also cleaning and reassembling the backflow device so it can be ready for the next emergency.
If your water is found to be contaminated, we will thoroughly flush out the plumbing in your home until the water is clean and safe to use.
Why Is Backflow Dangerous?
When the water in your home becomes contaminated from backflow, you run the risk of becoming ill from drinking contaminated water. Not only do chemicals and other contaminants enter your plumbing, but in most cases these contaminants are not noticeable to the naked eye.
In addition to running the risk of consuming this water, your washing, cooking and laundry will be affected by the contamination.
Choose All City Plumbing
Our customers have come to expect the best service around from All City Plumbing.
In addition to expert service and personalized care, our clients also enjoy the following benefits:
Friendly service
Prompt and efficient arrivals
Well-stocked trucks for one-trip jobs
Upfront pricing
Comprehensive inspections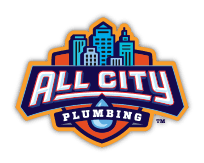 Contact Our Team
Fill out this form or call us at (909) 552-7550!