Quality Plumbing Services You Can Trust



All City Plumbing is your trusted service provider for plumbing problems because… we fix it right the first time.

How to Prevent a Clogged Toilet
The most common plumbing problems we fix are clogged toilets. Although they are quite common, for the most part they are completely preventable.
Try the following tips and tricks to avoid clogged toilet emergencies:
Install childproof locks on the toilet to prevent kids from flushing toys or other foreign objects.
Place a garbage bin beside the toilet for non water soluble items such as paper towels or diapers.
Flush twice if needed.
Use less toilet paper if possible.
The experts at All City Plumbing have the know-how and tools to complete even the most complicated plumbing projects. Call (909) 552-7550 today for an estimate.
Schedule Online

Types of Water Filtration Systems
At All City Plumbing we specialize in three main types of water filtration systems. They include:
Carbon filters - Using layers of active carbon, water is passed through a carbon filter and purified.
Reverse osmosis - When your water passes through the membrane of a reverse osmosis filter, impurities and bacteria is trapped, leaving your water safe for use.
Water softeners - Harmful minerals such as calcium and magnesium are neutralized using salts in a water softener.
If you are worried about impurities or bacteria in your water, ask All City Plumbing about the type of water filtration system that is right for you.
Immediate Service for Businesses
If you own a business in the Walnut, CA area, rest assured that you are covered from plumbing emergencies. At All City Plumbing we ensure businesses in the area are covered from water main issues, drain cleaning and other plumbing problems.
Call Today for Expert Service at Affordable Prices
Emergency Plumbing
Drain Cleaning
Hydrojetting
Burst Pipe Repair
Water Leak Detection
Sewer Line Repair & Installation
Trenchless Sewer Line Repair & Replacement
Repiping
Garbage Disposals
Faucets, Fixtures and Sinks
Clogged Toilet Repair
Slab Leak Repair
Water Softeners
Water Filtration Systems
Commercial Plumbing
Water Heaters
Tankless Water Heater Installation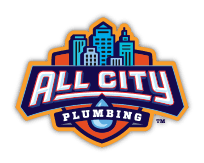 Contact Our Team





Fill out this form or call us at (909) 552-7550.