Quality Plumbing Services You Can Trust



All City Plumbing is your trusted service provider for plumbing problems because… we fix it right the first time.

How to Prevent a Clogged Toilet
One of the most common plumbing issues we see are clogged toilets. While some plumbing problems are unavoidable, a clogged toilet is not one of them.
Some ways you can prevent a clogged toilet include:
Place a garbage can near the toilet for non water soluble items such as diapers or paper towels.
Install childproof locks on the toilet to prevent children from flushing foreign objects down the toilet.
Use less toilet paper if possible.
Flush twice if needed.
For fast and efficient service by All City Plumbing call (909) 552-7550 for a quote today.
Schedule Online

Benefits of a Water Filtration System
Your drinking water may become contaminated by many different kinds of impurities, bacteria, sediment or minerals. Homeowners now have the option to purify their water and protect their families. With a water filtration system you can enjoy peace of mind that your water is safe to drink and use for washing. You can also keep your appliances running longer and more efficiently with pure water. Another added benefit is saving money from not needing to buy bottled water to drink.
How Does a Tankless Water Heater Work?
As its name suggests, a tankless water heater is a water heater that connects directly to your plumbing without the use of a large water tank. When hot water is requested at your tap, the water will run through a series of heating elements and back into your pipes to your faucet.
Providing Quality Services in West Covina, CA
Emergency Plumbing
Drain Cleaning
Hydrojetting
Burst Pipe Repair
Water Leak Detection
Sewer Line Repair & Installation
Trenchless Sewer Line Repair & Replacement
Repiping
Garbage Disposals
Faucets, Fixtures and Sinks
Clogged Toilet Repair
Slab Leak Repair
Water Softeners
Water Filtration Systems
Commercial Plumbing
Water Heaters
Tankless Water Heater Installation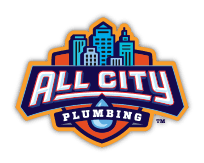 Contact Our Team





Fill out this form or call us at (909) 552-7550.