Whittier Plumber



Customized Solutions To Meet Your Needs




Plumber in Whittier
Convenient Same-Day Plumbing Services from Local Experts
When it happens, there is nothing more inconvenient than an unexpected plumbing problem. A clogged toilet or drain, a broken water heater, a cracked sewer line - these can all interrupt your routine and keep you from your priorities. When the unexpected happens, give your local Whittier plumbers at All City Plumbing a call: we'll get to the bottom of the problem and provide you with the solution you need!
All City Plumbing offers customers:
Fast, accurate service
No-surprise pricing
No mess left behind
High quality workmanship
Tailored solutions
Total peace of mind
Contact All City Plumbing today for the right plumbing recommendations. Our local Whittier plumbers are here for you 24/7.
They came out on the Friday before a holiday weekend. They even came back the following day to finish up the job. They did not gouge their prices either for the holiday (sort of) service. Nick and Will were professional, polite and explained everything clearly. They even offered other services but did not "hard sell" us. They did an amazing job and I will be calling on them again. I also will recommend them to anyone needing plumbing service.

These guys are great! Very conscientious. I always worry about plumbers, because you never know if they are trying to charge you more for things you don't need. We had a toilet that had a blockage that couldn't be snaked with a normal snake. They went and got a seven foot snake and were able to clear the line. Total price? 59.00! Wow! I thought it would cost more, especially since today is a holiday. Thanks!!! Customer for life!

I have Jason in my house this afternoon, at 100°F hot summer, spent 3 hours, finished cleaning our kitchen drain system. Great work and great attitude. I am very happy about the service. Will recommend All City Plumbing to all my friends.

Gio came to my family's house for some plumbing issues they were having .. he treated my family with the utmost respect and answered all questions we had .. I highly recommend all city plumbing and Gio for any of your plumbing needs.

Great service from employee, Shann C. Have used him for years when he was w/a different company. He's very good, trustworthy & caring & this 84 yr. old widow lady is very appreciative. I will always ask for Shann when I need All City Plumbing services.

Nick the plumber is a straight shooter...honest, professional, and 100 percent customer service oriented. He quoted me a great price and will never use a different company. Work completed: replaced main water line, installed clean-out in main sewer line, water filtration system, and sleeve inside main sewer line, plus many other improvements. Beyond satisfied and most certainly you will be, too.

Safe Drain Cleaning Services
Are you frustrated by constant drain issues? If your drains always seem to be clogged, drop the plunger or commercial drain cleaner and call your plumber for professional inspection. All City Plumbing uses accurate video pipe inspection to locate the blockage and any existing issues. Once we know the source of the problem, we will present you with your options.
Drain snaking is used to punch through clogs, allowing water/waste to flow freely once more. For a more thorough clean, we can also perform hydro jetting services, a highly effective drain cleaning method that scours pipe walls clean of grease, corrosion, and other heavy buildup.
We will discuss these options with you and make sure you receive the right service for your particular needs and budget.
Looking for a reliable plumber in Whittier, CA? Call (909) 552-7550 today for a same-day appointment.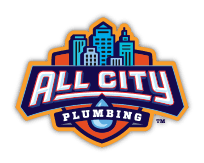 $150 OFF
Sewer Line Replacement

Water Heater Solutions
Having problems with your water heater and wondering if you should repair it or if it's time for replacement? Give us a call for an honest, professional recommendation. All City Plumbing experts will evaluate your current system, diagnose the problem, and present you with the most cost efficient options. We make every effort to carry out repairs, although you may need to consider replacement if your water heater is older and exhibiting frequent problems.
If you have opted for water heater replacement, our team will guide you through the entire installation process. We'll review your different water heater options, make sure you choose the right one for your home, and accurately install it for you. Just give us a call to start discussing your water heater needs! For your convenience, financing options are available through GreenSky!
Water Leak Detection & Repair
Water wastage is the least of your worries when it comes to plumbing leaks. If left long enough without repair, plumbing leaks can cause some pretty serious problems, including mold growth, damage to your walls and floors, or even damage to your home's foundation depending on the location of the leak.
If you suspect that you may have a leak somewhere, don't delay in giving us a call. Our team will respond promptly with state-of-the-art equipment to find the source of the leak and recommend the right solution, whether that may be water line repair, repiping, slab leak repair, or sewer line repair.
Gas Line Installation & Repair
Need a new gas line for a brand new barbeque grill, fire pit, gas dryer, or other gas-burning appliance? Natural gas should only ever be handled by licensed professionals, so be sure to call All City Plumbing when the need arises. Our gas plumbing experts are highly trained in the proper handling of natural gas and transmission lines. If you have smelled gas on your property and suspect that you may have a leak, we can also assist you with gas line repairs. Be sure to vacate your home immediately and call your local gas company to report the leak. Once they have assessed the issue and recommended repairs, give us a call and we'll be there!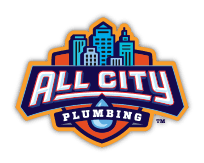 Contact Our Team





Fill out this form or call us at (909) 552-7550.