Quality Plumbing Services You Can Trust



All City Plumbing is your trusted service provider for plumbing problems because… we fix it right the first time.

Residential Plumbing Repair & Installation
Whether you're experiencing an emergency burst pipe situation or you suspect a problem with your sewer line, All City Plumbing in Yorba Linda provides fast and efficient plumbing repairs while minimizing disruption to your routine.
Our Yorba Linda plumbing service pros also specialize in plumbing installations. From replacing your water heater to comprehensive repiping projects, you can expect high-quality installations and products designed to keep your home's plumbing system running safely and efficiently. Installing new and modern plumbing appliances will help reduce the chances of future repair issues and save you money on your water and energy bills in the long run.
Don't hesitate! To schedule a service with a Yorba Linda plumber from All City Plumbing, call us today at (909) 552-7550.
Schedule Online

Exceptional Water Heater Repair & Replacement Services
Our roster of services would not be complete without a special focus on water heaters. As one of the most important plumbing appliances in your home, it's vital to make sure your water heater is working reliably. A faulty water heater results in cold showers, difficulty doing dishes and laundry, and more.
When it's time to replace your water heater, typically after about 10-15 years of service, we will recommend a modern unit that will work effortlessly in your home and save you money throughout the years. We service and install all major brands of tank and tankless water heaters.
When you work with us, you won't receive a one-size-fits-all solution. We get to the source of the problem and present you with options. Our team is focused on making your experience with us hassle-free.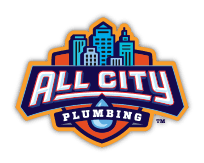 Contact Our Team





Fill out this form or call us at (909) 552-7550.