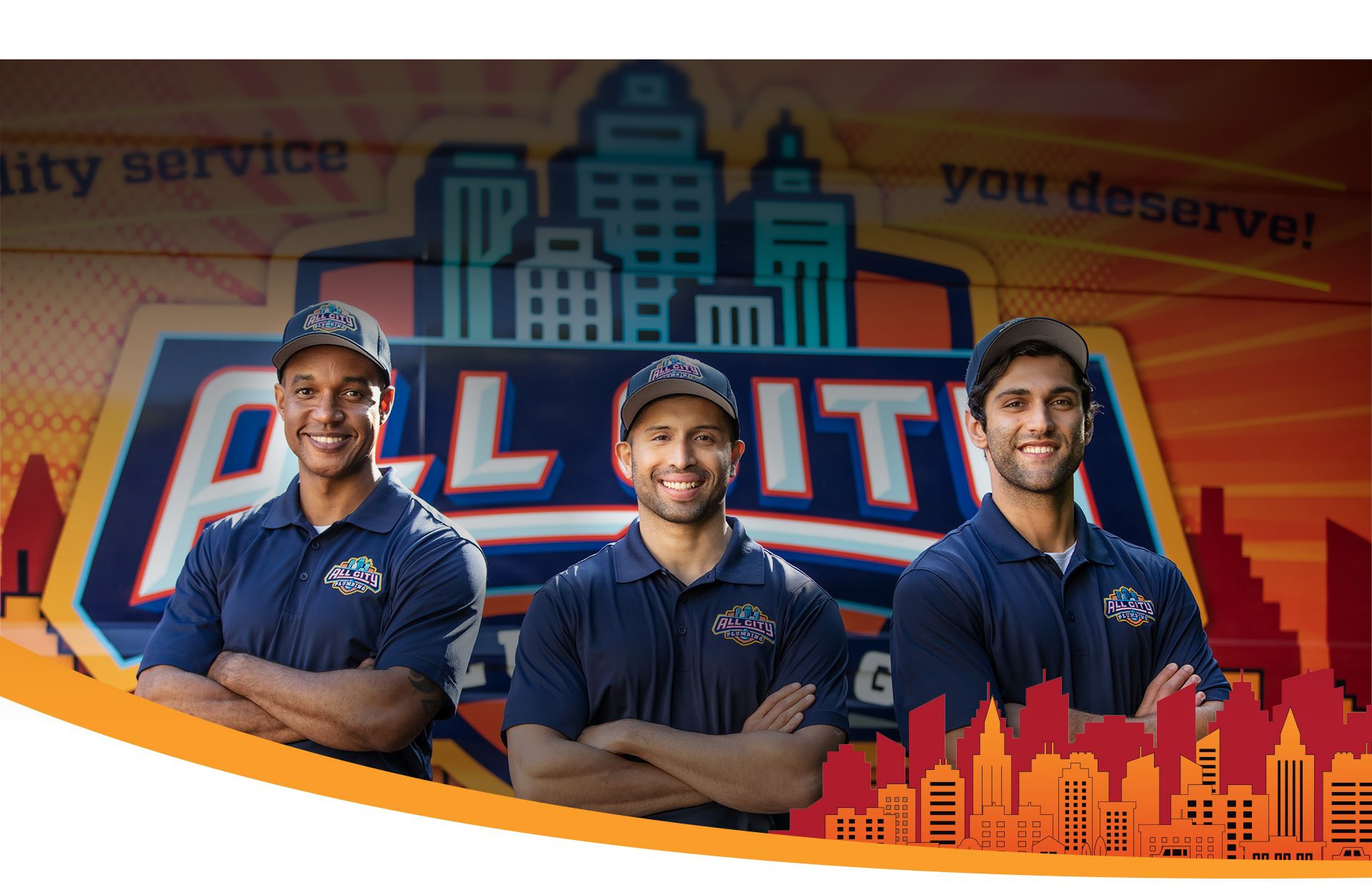 Expert Plumbers Servicing Yorba Linda & Surrounding Areas Gain the Peace of Mind You Deserve When Working With All City Plumbing
All Plumbers Are ACE Certified

Best Triple Guarantee In Southern California
Got Questions? Call Us!
Dial (909) 552-7550 or fill out our form below to get in touch with our expert plumbers.
​Local Yorba Linda Plumbers
Fast & Affordable Plumbing Services for Homes & Businesses
All City Plumbing is your reliable local plumber in Yorba Linda, CA. Serving the community with quality residential plumbing services since 2009, our technicians have the knowledge and experience to resolve all of your plumbing needs. From expert repairs to comprehensive plumbing installation services, we treat each job with the same level of commitment and care to ensure the best possible outcome for our customers.
Our Yorba Linda plumbing technicians are friendly, knowledgeable, and approachable so you always feel comfortable asking questions that enhance your service. As a respected and trusted plumbing contractor, our goals are to save our customers money through cost-effective repairs, maintenance and installations. Read our latest customer reviews and feedback to find out what your friends and neighbors are saying about our services!
From minor repairs to extensive installations, All City Plumbing is the team to trust. Call (909) 552-7550 to book an appointment with an experienced plumber in Yorba Linda, CA.

Plumbing Problems Suck! We Get It. No homeowner wakes up in the morning expecting to have a pipe burst in a bathroom or a water leak inside their kitchen. When it happens, all you need is a trusted plumber who can diagnose and fix the problem right, the first time.
Exceptional Water Heater Repair & Replacement Services
Our roster of services would not be complete without a special focus on water heaters. As one of the most important plumbing appliances in your home, it's vital to make sure your water heater is working reliably. A faulty water heater results in cold showers, difficulty doing dishes and laundry, and more.
When it's time to replace your water heater, typically after about 10-15 years of service, we will recommend a modern unit that will work effortlessly in your home and save you money throughout the years. We service and install all major brands of tank and tankless water heaters.
When you work with us, you won't receive a one-size-fits-all solution. We get to the source of the problem and present you with options. Our team is focused on making your experience with us hassle-free.
Call us today at (909) 552-7550 to get started with a free, on-site estimate! We are here seven days a week to provide the help you need.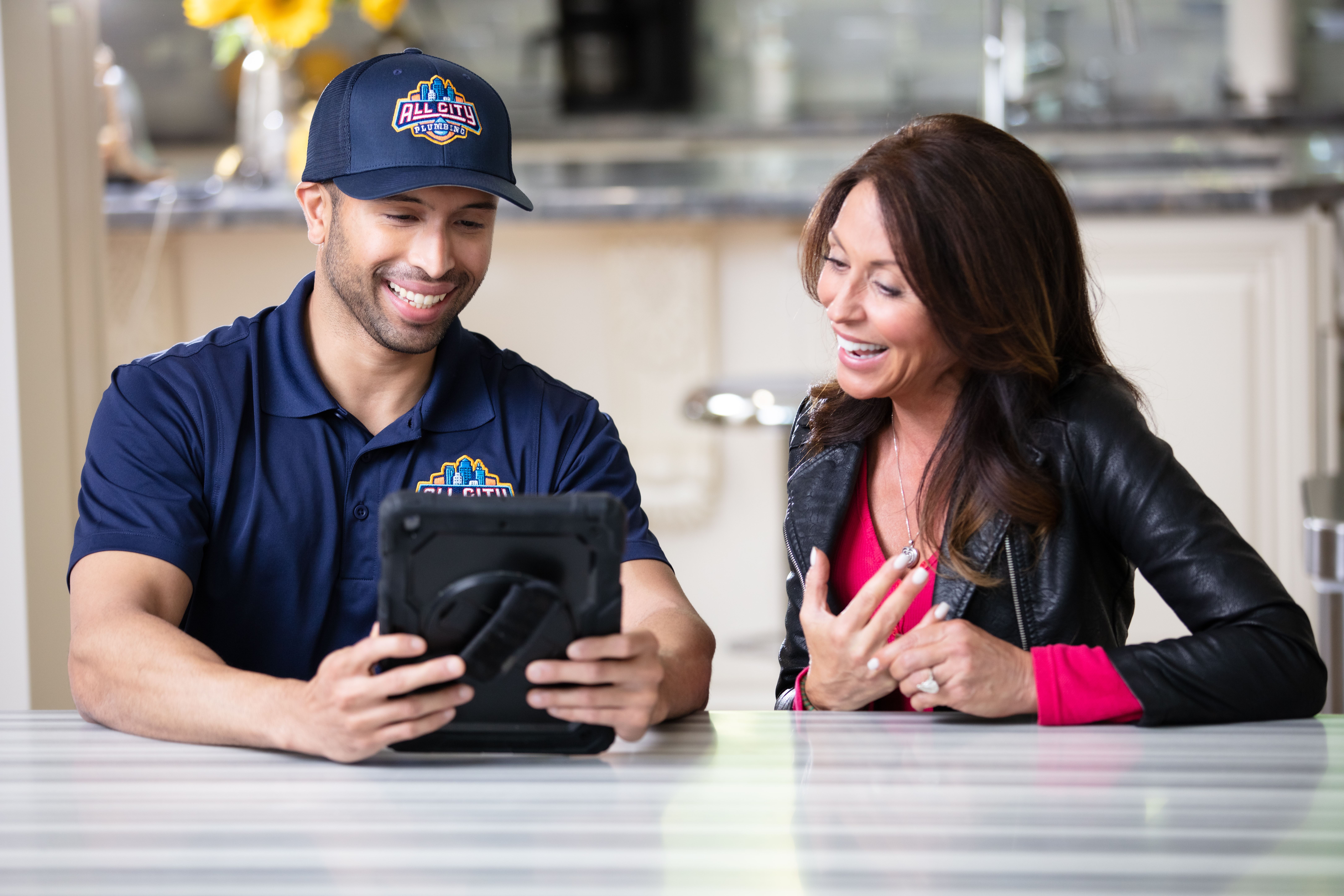 Our You Can't Lose! Peace of Mind No Risk Triple Guarantee!
Yes, That's a Mouthful
All City Plumbing is the ONLY plumbing company that has every plumber go through The ACE Plumbing Certification Program (yup we drug test, background test, knowledge test, and certify them before they ever enter your home) all backed by the best guarantee and most 5 star reviews in the industry. Okay, not convinced yet? You shouldn't be. So let's lay it all out.
We Pay You Guarantee

We pay you if we don't do it right the first time. Who does this?

5 Star Service Guarantee

All plumbers are ACE Certified before entering your home in our All City Expert Training Program, just

check out our 5-star reviews

to see what our clients are saying about the quality of our service.

No Pressure Guarantee

We offer all customers 3 options to meet any budget.
Residential Plumbing Repair & Installation
Whether you're experiencing an emergency burst pipe situation or you suspect a problem with your sewer line, All City Plumbing in Yorba Linda provides fast and efficient plumbing repairs while minimizing disruption to your routine.
Our Yorba Linda plumbing service pros also specialize in plumbing installations. From replacing your water heater to comprehensive repiping projects, you can expect high-quality installations and products designed to keep your home's plumbing system running safely and efficiently. Installing new and modern plumbing appliances will help reduce the chances of future repair issues and save you money on your water and energy bills in the long run.
Don't hesitate! To schedule a service with a Yorba Linda plumber from All City Plumbing, call us today at (909) 552-7550.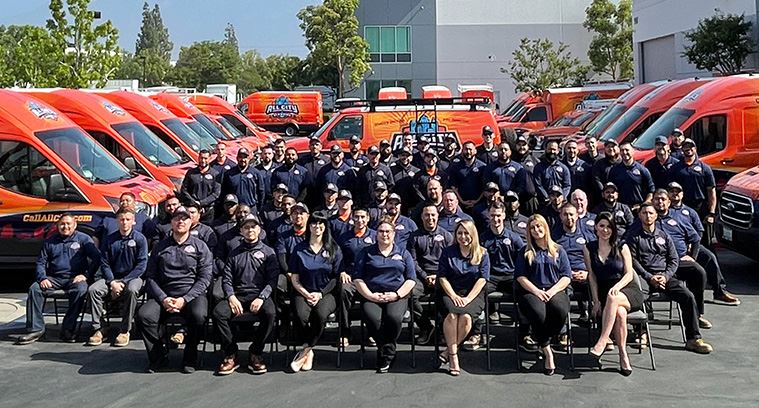 You Deserve Peace of Mind
With All City Plumbing, your plumbing job will be handled by the best talent in the industry and will be done right, the first time.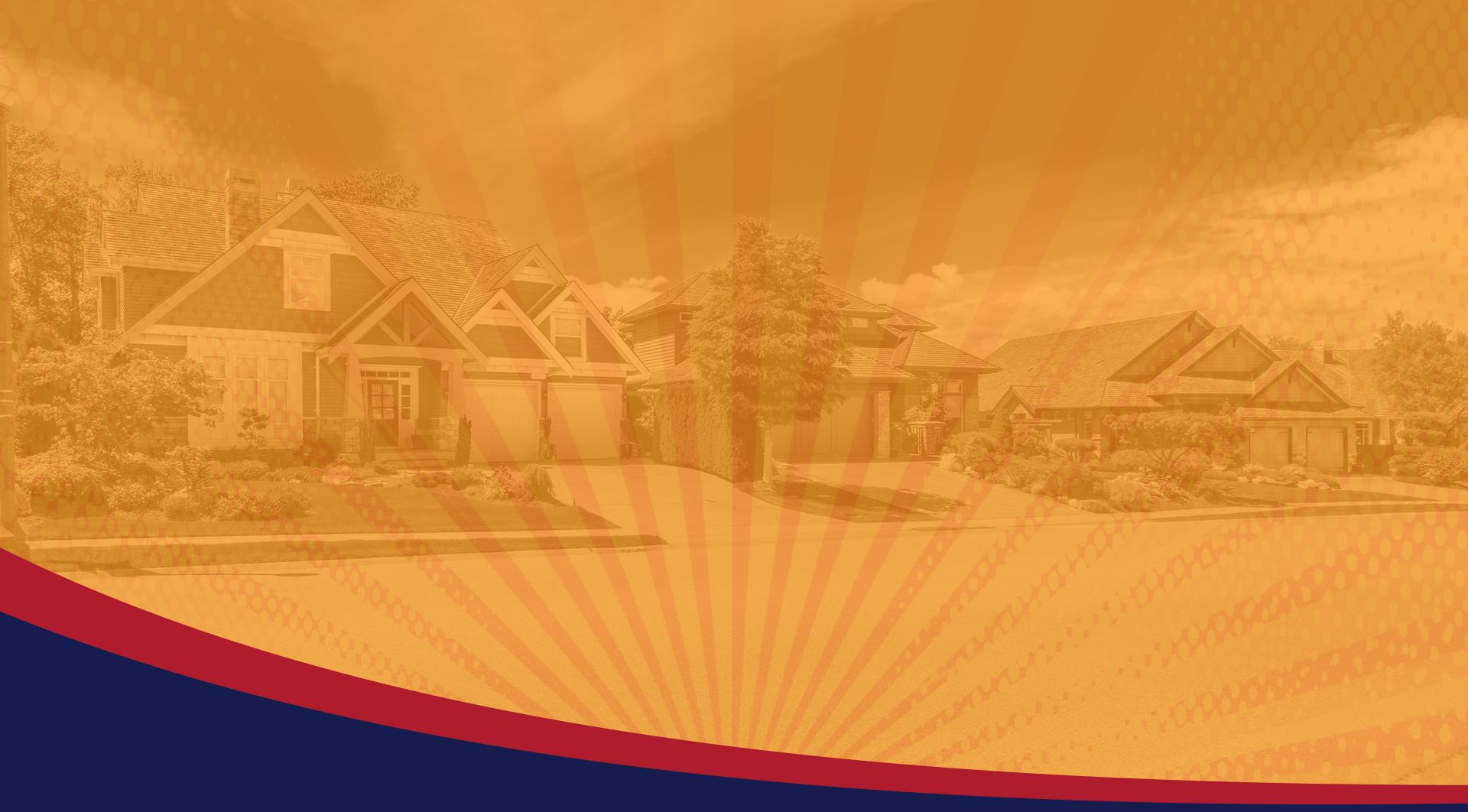 Life's Too Short For Bad Plumbers
The next time your plumbing is clogged at the worst time imaginable (like when your mother in law is on the way over for a family dinner you're hosting), we will be there ready to fix it. We promise if we don't clear the line, you don't pay a dime.