Rancho Cucamonga Ball Valve Services
Plumbing Experts You Can Rely On
One of the most innovative plumbing inventions in recent memory is the ball valve. Most plumbers regard these components as the preferred devices for water valves.
The ball valve experts in Rancho Cucamonga at All City Plumbing specialize in the installation and maintenance of these parts to prevent leaks and improve the durability of homeowners' plumbing valves.
---
Enjoy the reliability and durability of a ball valve in your plumbing system. For more information on these highly-efficient systems and a quote on ball valve installation services, call All City Plumbing at (909) 552-7550.
---
"They came out on the Friday before a holiday weekend. They even came back the following day to finish up the job. They did not gouge their prices either for the holiday (sort of) service. Nick and Will were professional, and polite, and explained everything clearly. They even offered other services but did not "hard sell" us. They did an amazing job and I will be calling on them again. I also will recommend them to anyone needing plumbing service."

Advantages of Ball Valves
There are many benefits and advantages to these components. They are:
Durable and long-lasting
Easy to operate
Low maintenance cost
Does not require lubrication
Ability to function without side loads
Able to maintain and regulate high pressure, high temperatures, and high flow
These benefits make ball valves the preferred system for many plumbing professionals.
What to Expect When You Work with Us
All City Plumbing has a reputation for excellence. Highly-trained and experienced ball valve technicians in Rancho Cucamonga provide high-quality service and honest advice, while our commitment to offering detail-oriented and individualized care means our clients can trust our work.
When you choose our team, you will enjoy a variety of benefits, such as:
Friendly advice
Prompt and efficient arrivals
Well-stocked trucks for one-trip jobs
Upfront pricing
Safety
Confidence in our work
Comprehensive inspections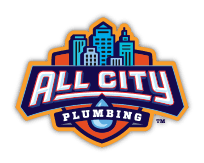 Contact Our Team
Fill out this form or call us at (909) 552-7550!