Rancho Cucamonga ¼ Turn Angle Stop Services
Turn to All City Plumbing for Expert Care
The most popular type of valve found in most homes in America is a compression valve. These types of valves rely on a compression nut being pressed into a ring in the compression seat, creating a seal.
These types of valves have been the standard for many years. However, many property owners are choosing to switch to 1⁄4 turn angle stops for their various plumbing valve needs. All City Plumbing specializes in the installation of these devices.
Prevent leaks and protect your home by replacing risky compression valves with safe and reliable 1/4 turn angle stops in Rancho Cucamonga. Call our team at (909) 552-7550 and let the experts at All City Plumbing give you peace of mind with a professional installation.

Serving Castles
Around the Area
All Plumbers Are Ace Certified

Been in business for
13 years

Over 50 ACE
Certified Plumbers

Best Triple Guarantee In Southern California

Industry Leading Warranties

30,000+
Satisfied Customers
"They came out on the Friday before a holiday weekend. They even came back the following day to finish up the job. They did not gouge their prices either for the holiday (sort of) service. Nick and Will were professional, polite and explained everything clearly. They even offered other services but did not "hard sell" us. They did an amazing job and I will be calling on them again. I also will recommend them to anyone needing plumbing service."

How Do 1⁄4 Turn Angle Stops Work?
In the past, homeowners relied on compression valves in their plumbing systems. These valves are also sometimes referred to as multi­-turn valves. In these units, a valve handle is attached to a stem with a rubber washer on the end. When the valve handle is turned, the washer gets compressed or released to open or close the valve. A 1⁄4 angle stop accomplishes the same task using a ball valve design. The valve handle is only able to turn 90 degrees at a time, but with each turn, the orientation of the ball valve changes to release, hold or throttle water through the device.
What are the Benefits of These Devices?
Many plumbing professionals will agree that a 1⁄4 turn angle stop is the superior device to use in your home. There are many benefits and advantages to these devices:
They are more durable and last longer than compression valves.
Since the valves can only be turned 90 degrees at a time, they are easier to operate.
In an emergency, the valves can be shut off quickly, whereas a compression valve has no choice but to close or open slowly.
However, it is important to note that there are a few possible downsides to this option.
Despite being the preferred device by plumbers across the country, there are a few disadvantages to these systems:
If they break or malfunction, the entire unit must be replaced.
They are usually a little more expensive than compression valves. However, they last longer and require less maintenance.
The best way to prevent issues with your 1⁄4 turn angle stop is by purchasing high­-quality materials and ensuring the proper installation of them by experts like those at All City Plumbing.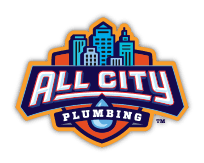 Contact Our Team
Fill out this form or call us at (909) 552-7550!