Gas Line Repair & Installation in Rancho Cucamonga
Years of Experience Ensuring Your Safety
Do you have an older home with older gas lines in place? Do you notice obvious damage to the lines?
All City Plumbing provides top-notch Rancho Cucamonga gas line repair services to ensure your property continues to be safe for you and your family.
Our goal is to ensure our plumbing customers receive premier gas line services at a great value. We offer long term solutions and fair, honest pricing.
For your convenience, our team is available 7 days a week with same day appointments to address your issue as soon as possible.
We also offer free on-site estimates so there won't be additional surprises and unnecessary fees.
---
Contact us today to set up your appointment and get a FREE estimate. New customer? Get $25 off your first service!
---
"They came out on the Friday before a holiday weekend. They even came back the following day to finish up the job. They did not gouge their prices either for the holiday (sort of) service. Nick and Will were professional, and polite, and explained everything clearly. They even offered other services but did not "hard sell" us. They did an amazing job and I will be calling on them again. I also will recommend them to anyone needing plumbing service."

Identifying a Gas Leak
There are several signs that point to a potential gas leak:
Rotten egg odor: Smelling a sudden rotten egg odor is one of the strongest indicators that you have a gas leak. This smell is unmistakable and sulfur-like. However, it is important to note that you may not always be alerted by a smell during a leak; in these cases, listen for a hissing sound from your gas lines.
Hissing sounds: If you are starting to hear hissing sounds from the gas lines connected to your appliances, you likely have a gas leak. Gas is escaping through a tiny opening in the line.
The noise is easy to hear but can also be quite difficult to discern; this all depends on where the leak is located. Even if the hissing sound is not the result of a gas line leak, it may still indicate a separate problem with your system.
Reduced gas pressure: A gas leak can lead to a decline in your gas pressure. Once this happens, a cooling will transpire, leading to ice formation. If this happens, contact us for immediate gas line repair.
Recommended Reading: How To Know if You Have A Gas Line Leak - What You Should Do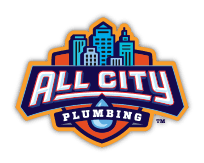 Contact Our Team
Fill out this form or call us at (909) 552-7550!