Overflow Repair & Installation Services in Rancho Cucamonga
Here for You 7 Days a Week
Chances are, if your overflow tube isn't working properly, you will be able to tell right away. Let the experts at All City Plumbing take care of your plumbing components and ensure your overflow tube is protecting your home from unnecessary damage.
What is an Overflow Tube?
The overflow tube (or pipe as it is sometimes called) is essentially a safety precaution installed in your toilet. This component prevents the tank from overflowing and causing water damage or flooding to your home.
The tube is designed so that once the water reaches a certain level, it will drain and prevent the tank from overflowing.
Having trouble with your overflow tube? Trust the company that your neighbors call when they need expert advice. Contact All City Plumbing today for efficient and reliable Rancho Cucamonga overflow repair and installation services.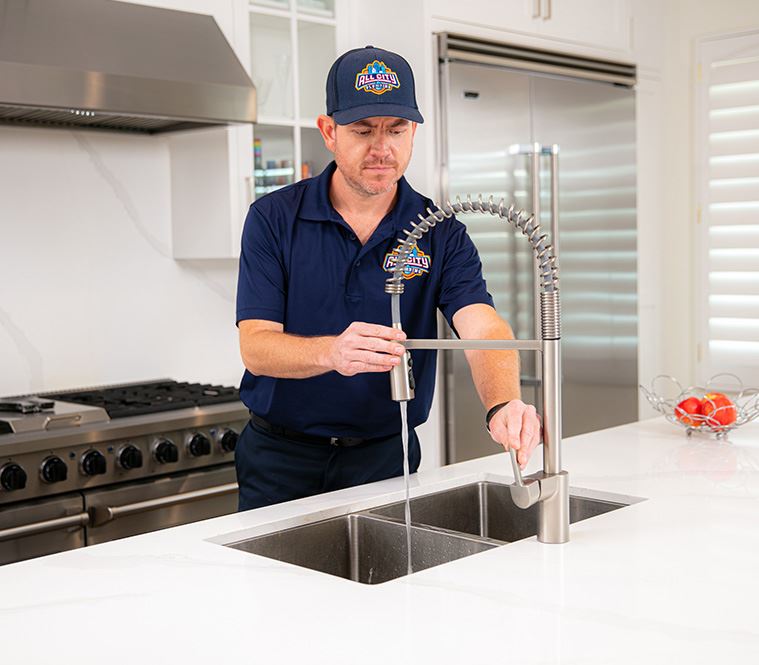 Plumbing Problems Suck! We Get It. No homeowner wakes up in the morning expecting to have a pipe burst in a bathroom or a water leak inside their kitchen. When it happens, all you need is a trusted plumber who can diagnose and fix the problem right, the first time.
Other than the obvious issue of an overflowing toilet, there are more subtle problems that can occur that point to a problem with the overflow tube.
Some of the most common problems include:
Not enough water: If there is too little water in the toilet bowl, it is a sign that the overflow pipe is malfunctioning. The pipe is in charge of regulating how much water goes in the bowl, so if it is not letting enough water into the bowl, it's a problem.
Too much water: The overflow tube ensures that the exact right amount of water ends up in the toilet bowl. If you have too much water in the toilet bowl and have ruled out the possibility of a clogged toilet, the other option is a problem with the overflow tube. If left unchecked, it can cause the tank to overflow and create more problems in your home.
How to Troubleshoot Toilet Issues
If your toilet is not working properly and you have ruled out a possible clog, there are a few things you can check yourself to get a better idea of the problem at hand.
Here are some toilet troubleshooting tips to keep in mind:
Double check the flapper valve to ensure it is in the right spot
Check the tank bolts and water line connections for leaks
Inspect the overflow tube
Test the handle linkage and lift chain
A professional plumber can quickly and easily troubleshoot the issue and get your toilet working properly again in no time. Our technicians are frequently updated and trained on best practices.
If the overflow tube in your toilet is not working properly, get help from one of our highly-trained, professional technicians. For overflow tube repairs and installations in Rancho Cucamonga, call (909) 552-7550 for immediate service. What Homeowners, Just Like You, Are Saying About All City Plumbing
"They did an amazing job and I will be calling on them again."

Nick and Will were professional, and polite, and explained everything clearly. I recommend them to anyone needing plumbing service.

- Amanda O.

"Great work and great attitude."

I am very happy about the service and recommend All City Plumbing to all my friends.

- J.F.

"Beyond satisfied and most certainly you will be, too."

Nick the plumber is a straight shooter...honest, professional, and 100 percent customer service oriented.

- Anthony A.

"Very good experience. Definitely recommend."

We really appreciated Donald covering his shoes before entering our home each time and how he cleaned the workplace thoroughly before he left.

- Biman G.

"Highly recommend this company!"

Shann was in and out super fast, very professional and polite, and went the extra mile to make sure everything went smoothly!

- Jennifer

"They provided quality workmanship."

Overall a great experience and I would definitely recommend All City Plumbing!

- David M.

"They were clean, polite, thorough & and worked very hard."

They were clean, polite, thorough & and worked very hard. I highly recommend them if you want your project done right and at a decent price.

- Margo K.

"They have easy financing that is not harsh on the wallet."

All very sweet and did an awesome job. I would recommend this company to everyone.

- Jennee F.

"Gave us the best price & the quickest service."

I would highly recommend you request Paul when calling he explained everything in great deal I have a new plumber who I feel very safe with and he is above all honest!!!!!

- Emily C.

"Genuinely cared about providing me a great experience."

Thanks for coming out so quickly and helping me get the hot water back on. Definitely will contact again!!!

- Cam A.
Why Call Us?
Our customers expect the best, and that's what we deliver. Our high-quality service is backed by a strong commitment to provide you with the ultimate customer service experience:
Friendly and knowledgeable professionals
Prompt and efficient arrivals
Well-stocked trucks for one-trip jobs
Upfront pricing
Adherence to all safety regulations
Confidence in our work
Comprehensive inspections
No matter how tough the job may be, we are ready to help. We offer free, on-site estimates to help you get started. Call (909) 552-7550 to get started!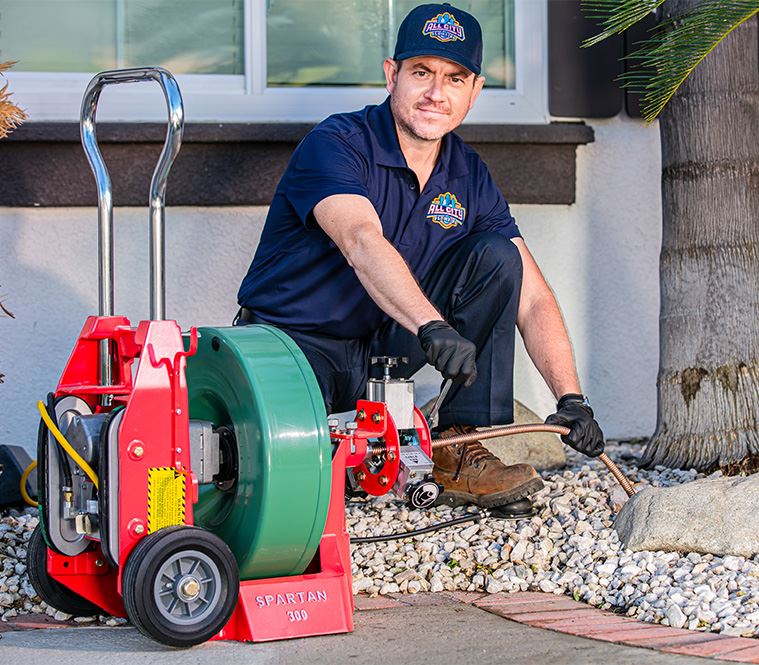 Been in Business for 13 Years

Over 50 ACE Certified Plumbers

30,000+ Satisfied Customers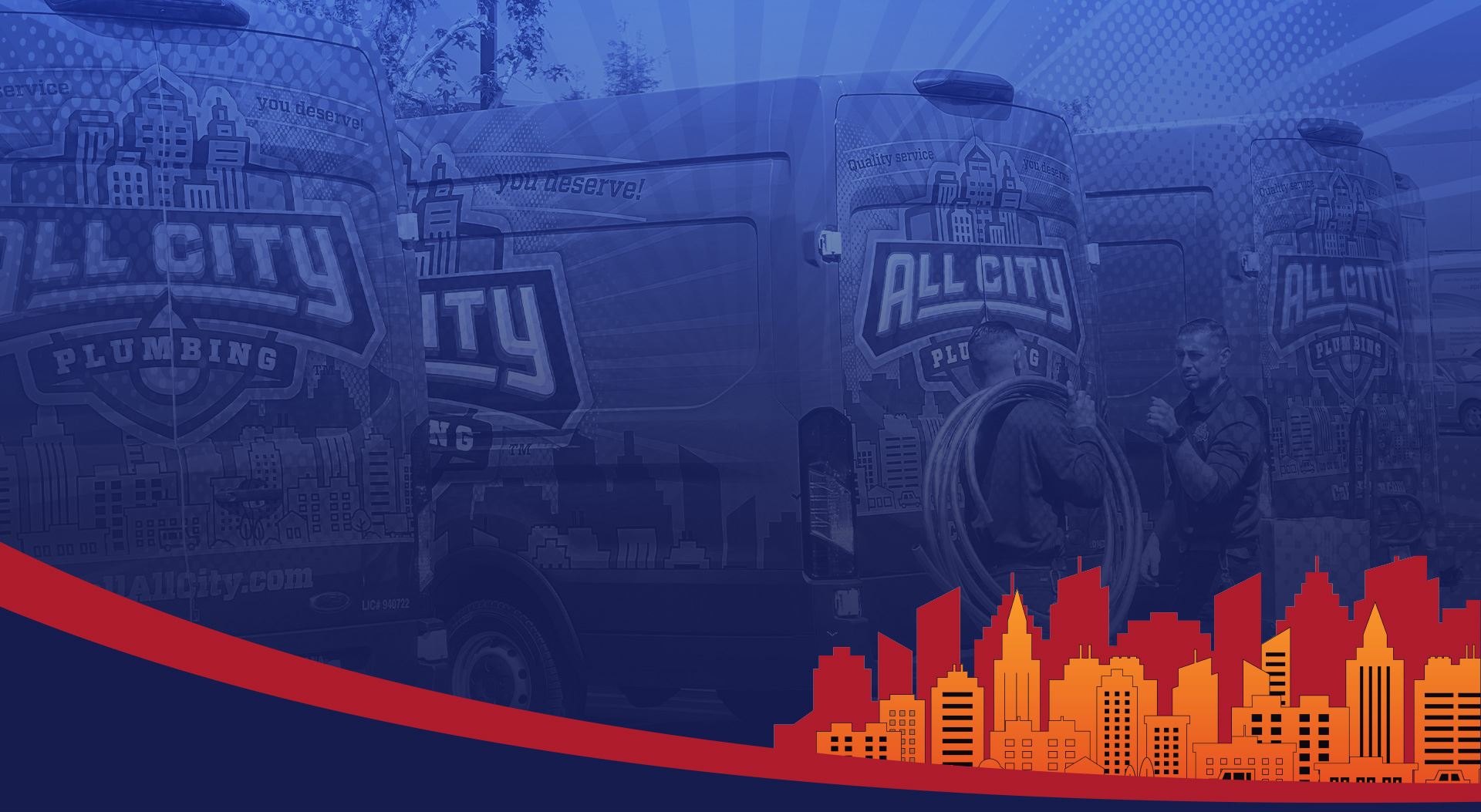 Life's Too Short
For Bad Plumbers
With All City Plumbing, your plumbing job will get done right the first time with the best talent in the industry. Contact us today to schedule your service.
Got Questions? Call Us!
Dial (909) 552-7550 or fill out our form below to get in touch with our expert plumbers.