Rancho Cucamonga Clogged Toilet Repair
Fast & Reliable Services You Can Trust
Dealing with a clogged toilet is no way to spend a weekend or your prep time before work. When you are not sure what to do, call the pros for help. All City Plumbing provides fast plumbing solutions and even same-day service.
No matter what's wrong with your toilet, we can help! Contact us for help with clogged toilets, running toilets, leaks, and even replacing damaged toilets.
Looking for toilet repair in Rancho Cucamonga? Need to replace your current one? Call today at (909) 552-7550 and ask for your free estimate!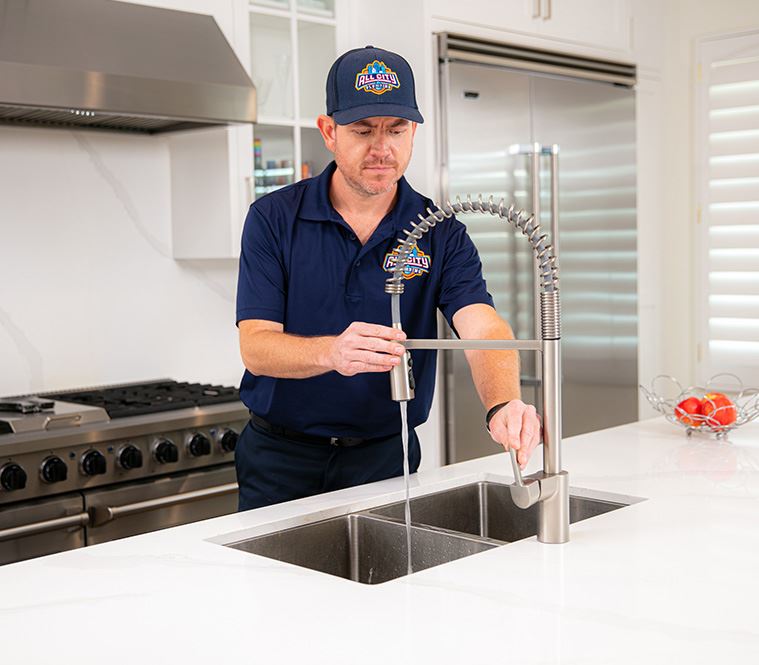 Plumbing Problems Suck! We Get It. No homeowner wakes up in the morning expecting to have a pipe burst in a bathroom or a water leak inside their kitchen. When it happens, all you need is a trusted plumber who can diagnose and fix the problem right, the first time.
Why Do My Toilets Keep Clogging?
Something as simple as too much toilet paper being flushed down the bowl can cause your toilet to clog. However, in some cases the problem may be a bit more severe.
If the sewer line is clogged due to excessive debris or tree root blockage, it can cause your toilet to back up. Broken pipes are also a common toilet problem. Once a pipe is broken, the water cannot run freely and will cause the toilet to have trouble draining properly. An overly full septic tank or backed up sewer line can also be a factor. It may even be a sign that your toilet is too old and having trouble handling the pressure.
In some cases, you may need to call in a professional plumber to determine the exact cause of your toilet clogging. Regular maintenance on your plumbing system can help prevent such problems from occurring in the future. This includes regularly cleaning out excess debris and checking for any signs of leaks or blockages. If you have an older toilet, you may also want to consider replacing it with a newer, more efficient model. Taking these precautions can help ensure that your toilet is always running smoothly and properly.
How We Can Help
It is often hard to tell which problem is causing your toilet to act up. In this case, seek out your plumber for help. We can identify the problem without causing further damage.
Depending on the source of the clog, we can offer a variety of solutions, such as:
Drain cleaning: Our drain cleaning solutions are carried out using equipment such as rope center cables, steel frames, or drums to clear out clogged pipes.
Hydrojetting: For more serious situations, we offer hydrojetting. This is a process in which high-pressure water is used to scour the pipe walls to clear out grease, debris, or tree roots. While regular drain cleaning methods such as cabling simply poke a hole through the debris, hydrojetting completely cleans out sewer lines and leaves them looking like new.
Trenchless sewer line replacement: For broken or damaged pipes, trenchless pipe replacement is a safe way to solve your sewer line problem with minimal damage to your yard and landscaping. This process is used to replace a partial or whole pipe beneath the ground's surface without major excavations.
Toilet problems are aggravating. Get your normal routine back with a quick call to All City Plumbing at (909) 552-7550. We offer experienced toilet repair services in Rancho Cucamonga and beyond! What Homeowners, Just Like You, Are Saying About All City Plumbing
"They did an amazing job and I will be calling on them again."

Nick and Will were professional, and polite, and explained everything clearly. I recommend them to anyone needing plumbing service.

- Amanda O.

"Great work and great attitude."

I am very happy about the service and recommend All City Plumbing to all my friends.

- J.F.

"Beyond satisfied and most certainly you will be, too."

Nick the plumber is a straight shooter...honest, professional, and 100 percent customer service oriented.

- Anthony A.

"Very good experience. Definitely recommend."

We really appreciated Donald covering his shoes before entering our home each time and how he cleaned the workplace thoroughly before he left.

- Biman G.

"Highly recommend this company!"

Shann was in and out super fast, very professional and polite, and went the extra mile to make sure everything went smoothly!

- Jennifer

"They provided quality workmanship."

Overall a great experience and I would definitely recommend All City Plumbing!

- David M.

"They were clean, polite, thorough & and worked very hard."

They were clean, polite, thorough & and worked very hard. I highly recommend them if you want your project done right and at a decent price.

- Margo K.

"They have easy financing that is not harsh on the wallet."

All very sweet and did an awesome job. I would recommend this company to everyone.

- Jennee F.

"Gave us the best price & the quickest service."

I would highly recommend you request Paul when calling he explained everything in great deal I have a new plumber who I feel very safe with and he is above all honest!!!!!

- Emily C.

"Genuinely cared about providing me a great experience."

Thanks for coming out so quickly and helping me get the hot water back on. Definitely will contact again!!!

- Cam A.
Setting Your System Up for Success
While it may seem as if toilet problems happen when you least expect it, you can help prevent them with regular plumbing inspections.
Be mindful of what gets flushed on a regular basis and avoid flushing excess toilet paper and difficult to degrade items such as diapers and paper towels.
Call us today at (909) 552-7550 to get started with a free, on-site estimate! We are here seven days a week to provide the help you need.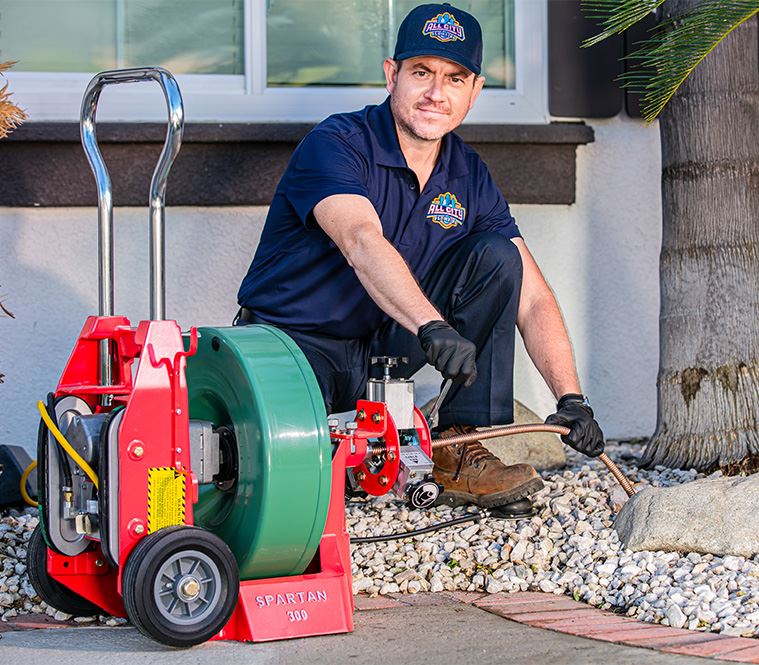 Been in Business for 13 Years

Over 50 ACE Certified Plumbers

30,000+ Satisfied Customers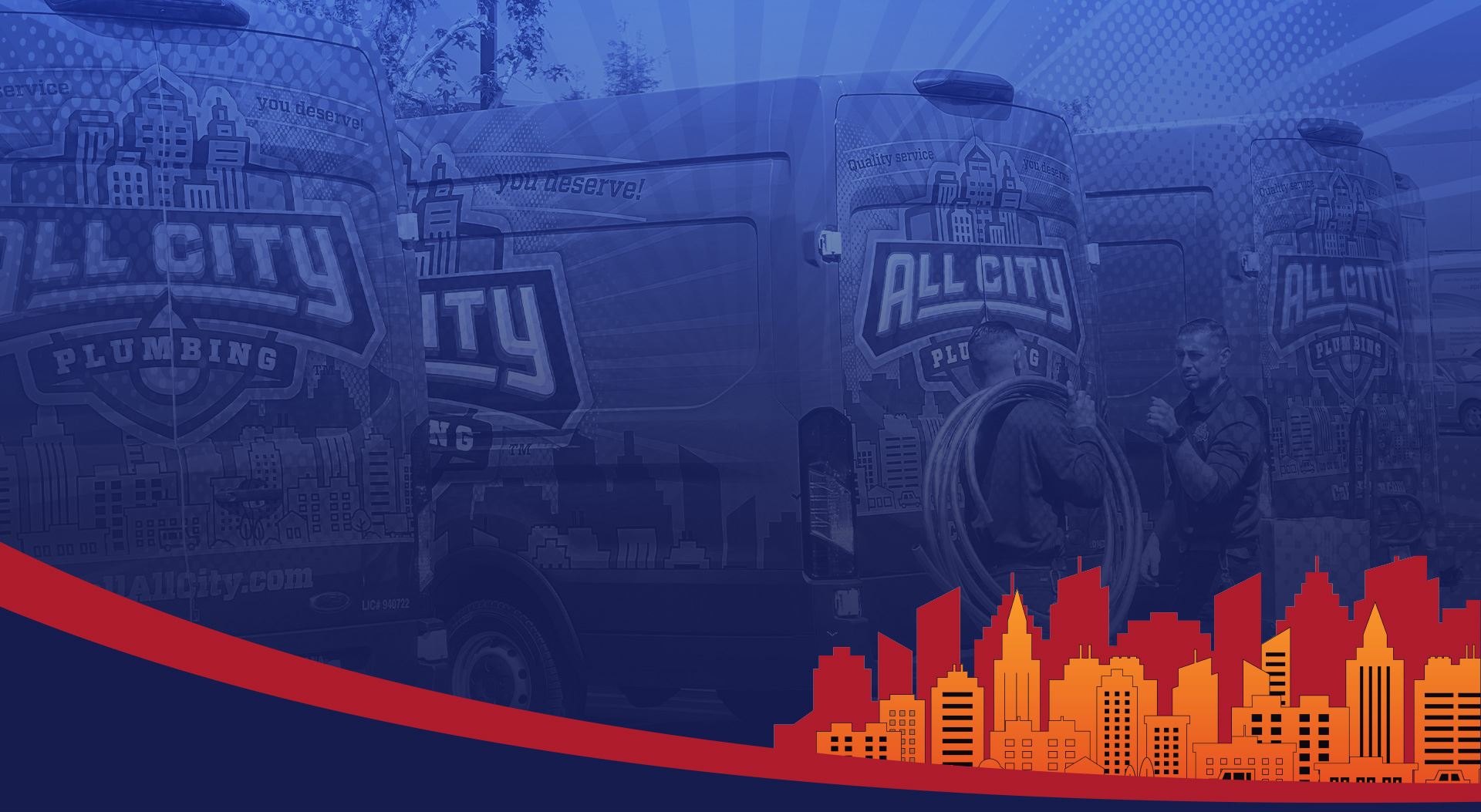 Life's Too Short
For Bad Plumbers
With All City Plumbing, your plumbing job will get done right the first time with the best talent in the industry. Contact us today to schedule your service.
Got Questions? Call Us!
Dial (909) 552-7550 or fill out our form below to get in touch with our expert plumbers.