Rancho Cucamonga Clogged Toilet Repair & Installation Services
Fast & Reliable Services You Can Trust
Dealing with a clogged toilet is no way to spend a weekend or your prep time before work. When you are not sure what to do, call the pros for help. All City Plumbing provides fast plumbing solutions and even same-day service.
No matter what's wrong with your toilet, we can help! Contact us for help with clogged toilets, running toilets, leaks, and even replacing damaged toilets.
---
Looking for toilet repair in Rancho Cucamonga? Need to replace your current one? Call today at (909) 552-7550 and ask for your free estimate!
---

Serving Castles
Around the Area
All Plumbers Are Ace Certified

Been in business for
13 years

Over 50 ACE
Certified Plumbers

Best Triple Guarantee In Southern California

Industry Leading Warranties

30,000+
Satisfied Customers
"They came out on the Friday before a holiday weekend. They even came back the following day to finish up the job. They did not gouge their prices either for the holiday (sort of) service. Nick and Will were professional, polite and explained everything clearly. They even offered other services but did not "hard sell" us. They did an amazing job and I will be calling on them again. I also will recommend them to anyone needing plumbing service."

How We Can Help
It is often hard to tell which problem is causing your toilet to act up. In this case, seek out your plumber for help. We can identify the problem without causing further damage.
Depending on the source of the clog, we can offer a variety of solutions, such as:
Drain cleaning: Our drain cleaning solutions are carried out using equipment such as rope center cables, steel frames, or drums to clear out clogged pipes.
Hydrojetting: For more serious situations, we offer hydrojetting. This is a process in which high-pressure water is used to scour the pipe walls to clear out grease, debris, or tree roots. While regular drain cleaning methods such as cabling simply poke a hole through the debris, hydrojetting completely cleans out sewer lines and leaves them looking like new.
Trenchless sewer line replacement: For broken or damaged pipes, trenchless pipe replacement is a safe way to solve your sewer line problem with minimal damage to your yard and landscaping. This process is used to replace a partial or whole pipe beneath the ground's surface without major excavations.
Setting Your System Up for Success
While it may seem as if toilet problems happen when you least expect it, you can help prevent them with regular plumbing inspections.
Be mindful of what gets flushed on a regular basis and avoid flushing excess toilet paper and difficult to degrade items such as diapers and paper towels.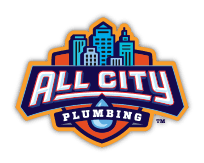 Contact Our Team
Fill out this form or call us at (909) 552-7550!