Rancho Cucamonga Slab Leak Repair
Call Today for a Free, In-Person Estimates
If your water bill is slowly growing for no apparent reason, you may be experiencing a slab leak beneath the foundation of your home. A slab leak can cause serious structural damage to your home and, if not addressed immediately, create other costly problems that extend far beyond plumbing.
Though they are generally difficult to detect and diagnose on your own, slab leaks have a few tell-tale signs, such as:
The sound of water running under the floor or under your building
Unexplained warm spots on or under your floor
Pooling water inside your home
Damp carpet
Newly reduced water pressure
Mold and/or mildew
Call All City Plumbing today at (909) 552-7550 for slab leak repair services in Rancho Cucamonga.

Serving Castles
Around the Area
Industry Leading Warranties
"They came out on the Friday before a holiday weekend. They even came back the following day to finish up the job. They did not gouge their prices either for the holiday (sort of) service. Nick and Will were professional, polite and explained everything clearly. They even offered other services but did not "hard sell" us. They did an amazing job and I will be calling on them again. I also will recommend them to anyone needing plumbing service."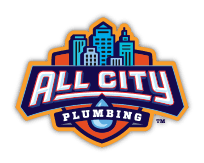 Contact Our Team
Fill out this form or call us at (909) 552-7550!