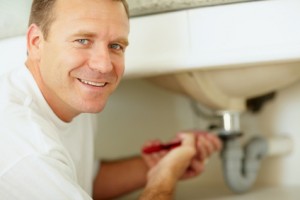 In some regions of the country, the infrastructure is very old. These places are beautiful, and this is part of the problem.
Because the old infrastructure used clay and various types of metals that have biodegraded, the sewer lines often back up due to clogs from areas where the pipe has collapsed or roots have breached this system.
Previously, these blockages would cause several thousands of dollars in damage, but they also would require breaching very beautiful and expensive landscaping.
Often, after plants and landscaping have grown as prescribed by the significant manicuring that takes place, it is impossible to return the landscaping to its exact prominence. We can help with our plumbing services.
How a Trenchless Sewer Line Replacement Can Improve Your Situation
In addition, if there is significant structure both man-made and natural, it may be impossible to reach certain areas of the underground piping even with above-ground means. Blockages in sewer lines can cause the sewer and its contents to back up into residences and buildings.
This means that inaction is not an option. Even when the blockages are able to be cleared momentarily, if the piping is not replaced, more blockages are prone to occur. In recent years, there have been many technological advances that solve the issue.
These advancements are collectively known as trenchless sewer line replacement. There are several methods for replacing a pipe without involving trenches or destroying landscapes. CIPP or cured-in-place piping is among other remedies for replacing pipes.
The piping material is inflated into the pipe along with epoxy. After the entire piping system is involved, the sock-like material combined with the epoxy cures into a piping replacement that is as strong as the original pipe. This entire process can take place with one entry point. This leaves all above-ground material in place unaffected.
Why Should I Hire a Professional?
When you need to have a trenchless sewer line repair done at your home, you cannot assume that the job is simple enough to do on your own. These jobs are hard to complete, and you should make sure that you are working with a plumber who will help you complete these jobs safely.
The jobs themselves are much easier to handle when you are working with a professional who understands how to handle the repairs.
However, only the most reputable and technologically advanced plumbing companies can perform this type of operation. Before repiping takes place, a sewer must be inspected with technology that allows the company to locate and visualize the blockage and formulate the best plan to address the issue.

The Equipment
You could rent all the equipment on your own, but you need to make sure that you know how to use the equipment. The equipment itself is hard to use, and you need to have the proper training to use the equipment.
The plumber knows how to use this equipment, and their expertise helps to make the job happen faster. You simply need to make sure that you are working with someone who knows what they are doing.
Handling Your Safety
The safety of using the equipment alone is something that a plumber has gone over many times. They have trained their crew to handle the equipment in a certain way, and that training makes it much easier for you to use that gear. However, you need to make sure that you are working with a plumber who will do all the work for you.
Often, pipes that have been breached by roots will have to be first hydro jetted before repiping can take place. This will clear the blockage and prepare the cavity for the repiping method that is best suited for the project.
The Cost Of the Job
The cost of the job is hard to control when you are not a licensed plumber. Plumbers know how to get this work done for you, and they know how to make the job as inexpensive as possible. This is not something that you will be able to do on your own. That is because you cannot anticipate how much renting the equipment will cost as well as the cost of the materialss, and there is no way for you to know if you can get the job done in a proper amount of time.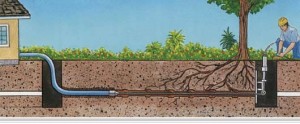 When you want to get the sewer line at your home repair, you need to make sure that you are working with a professional plumber. The plumber can help you get the job done safely, quickly, and for as little money as possible.
The other benefit of these types of procedures is that they can be done in a minimal amount of time.
Looking to hire a plumber in your community? Call All City Plumbing at (909) 552-7550 today to get the reliable plumbing services you deserve.