Trenchless Sewer Line Repair & Replacement in Rancho Cucamonga
Minimally-Invasive Solutions to Sewer Line Issues
Is trenchless sewer repair right for you? This method can restore your sewer line without tearing up your yard. All City Plumbing provides trenchless sewer line repair and replacement services in Rancho Cucamonga at a great value.
Need professional sewer line services but don't want to see your yard destroyed? Call your trenchless sewer line repair and replacement team at (909) 552-7550. Reliable results guaranteed! Save $250 on trenchless sewer line services—click here to download your coupon!
"They came out on the Friday before a holiday weekend. They even came back the following day to finish up the job. They did not gouge their prices either for the holiday (sort of) service. Nick and Will were professional, and polite, and explained everything clearly. They even offered other services but did not "hard sell" us. They did an amazing job and I will be calling on them again. I also will recommend them to anyone needing plumbing service."

When Trenchless May Be Necessary
Your sewer lines direct wastewater and sewage into the city's water treatment system so that it can be filtered and cleaned. When your sewer line is damaged, it can impede this process, resulting in damage to your home and yard.
A telltale sign of sewer line problems is multiple slow drains. Shower, sink, and floor drains may become slow due to a broken or damaged sewer pipe, soggy areas in your yard, and partially collapsed driveways and sidewalks.
Here at All City Plumbing, we offer quality Rancho Cucamonga trenchless sewer repair at a fair price. Since minimal digging is required, your sewer line can oftentimes be completed within one to two days, compared to several weeks when using traditional methods.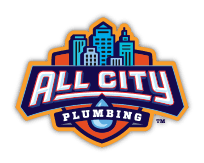 Contact Our Team
Fill out this form or call us at (909) 552-7550!