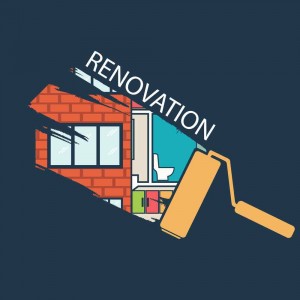 Plumbing plays an important role in any kitchen remodel, which when done correctly can create a major boost in the value of a property in a similar way to the completion of a bathroom remodel.
Working with a qualified and experienced plumber is usually the best way of making sure a remodel goes smoothly, on budget and is completed on time.
Installing New Appliances
A simple way many people complete their kitchen remodel is by installing new appliances, which many mistakenly think is a simple way of completing a face life of this important room in any property.
A plumber should be employed to install even small appliances, such as the water line passing into a refrigerator that will then be installed correctly and avoid future problems.
Moving the Sink and Installing a New Garbage Disposal
When a kitchen remodel is taking place in your home, it is always a good idea to consider how a kitchen would work best for the residents.
Working with a qualified plumber early in the planning stages can mean the sink can be moved to a more appropriate position, which could also mean installing a new sink, counter-top and garbage disposal with the help of professionals.
Installing New Flooring
A change in the flooring in any kitchen can be completed to freshen up the image of the room or to make sure the entire space is brighter, cleaner and has a distinct style to it.
This is another area where homeowners should make sure their plumbing expert is involved in the planning of the kitchen to make sure flooring is not disturbed when new plumbing rough in's are required.
Installing an Island
Most kitchen remodels include the use of an island when the space available allows, which can bring its own set of benefits and problems for a homeowner. Deciding how an island will be used is the first step for any homeowner who can explore options including the installation of a sink or range to the island area with the help of a plumber.
Keeping Control of the Budget
Controlling the budget for a remodel is an important area for any homeowner who wants to make sure the work is completed and does not cost more than they can afford.
A professional plumber should always be a priority in the budget as making sure expensive appliances are installed correctly and stay in good working order for a prolonged period of time is an important aspect of any renovation or remodel.
Your kitchen is a central part of your family life, so make it beautiful. Call All City Plumbing at (909) 552-7550 to transform the look of your home with unique kitchen remodeling ideas.