What Is Lingering Around In Your Plumbing System?
One of the most important aspects of home maintenance is drain cleaning. Keeping a home's drains and pipelines clean is a difficult set of tasks for most people as the plumbing system is utilized on a regular basis, daily for most households.

Therefore, grease, dirt, grime, food, and oils will often get stuck within pipelines and drains over time. It is a highly imperative necessity for homeowners to ensure their drains are cleaned from time to time as their property's value and health can depend on it.
How Your Plumbing System Can Become Inoperable
When dirt, grime, grease curds, and other obstructive materials form within the plumbing system's pipelines, the home's value will depreciate as the pipelines and drains near an inoperable state. Due to the accumulation of dirt within the pipelines, the plumbing system will near a state of deteriorating.
If the homeowner neglects their necessities of cleaning the plumbing system, they will notice their water sources will be running much slower than usual, their sinks and bathtubs will clog up, and their amenities that depend on the functionality of the plumbing system will fail to operate as well.
Sinks And Drains That Can Clog
A household with many bathrooms will have several sinks, including the kitchen sink. All of these things lead to drains that can all get clogged. It's possible that the clog will be near the top of the drain, especially if it's in a bathroom sink, but it's also possible that the clog is deep within the drain, and clogs are caused by many issues.
It's not easy to keep things from going down the drain unless they are big in size, especially things like soap scum, toothpaste, hair, and other small debris. Since many things will go down a sink, it's likely that it will clog at one point or another unless something is done to prevent it. Once a clog has taken over a sink, then it's time to get help to unclog the sink, especially before it causes any type of flooding in the home.
To put it more succinctly, clogged drains are a nightmare. Nine out of ten times it will happen at the most inopportune time, and if you're the home or business owner involved, you could be facing a conundrum that's not only expensive and time-consuming, but a migraine waiting to happen.
Harmful Effects of Chemical Drain Cleaning Solutions
Many homeowners will resort to investing in over-the-counter chemical cleaning products to get a cleaner set of drains and pipelines. However, it is important to note that cleaning one's set of drains and pipelines with cleaning solutions isn't always the recommended method or course of action for them to take.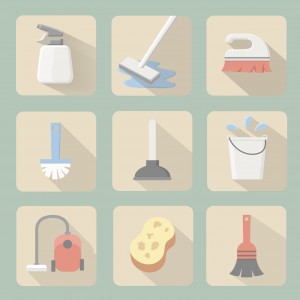 As some cleaning solutions contain extremely strong and harmful chemicals, the residents of the household may become affected by it as the fumes can linger around. Also, many drain cleaners are so strong that they can cause an impact of eating away at the pipelines.
What this will do is cause rust and in some cases cause contaminated water to be expelled into the water sources.
How Plumbers Will Remove A Clog
Plumbers will have the best tools to remove a clog from a sink, and they aren't the typical plunger or snake that many may use at home. A plumber that uses a snake will use what's called a plumber's snake, and not only is it longer than the typical snakes bought in the store, but they have a better handle at the end of it, which can make it easier for a plumber to snake the drain. The snake may not be as necessary if the plumber chooses to take apart the bathroom sink, which has an assembly that is easy to disassemble to check for a clog.
If a clog is not found once the assembly is taken apart, then it's likely that the plumber will use the snake to see if it will help to clear the drain. Another thing they may try is disassembling the drain itself, especially taking out the P-trap, which may very well solve the problem why the sink is clogging. Other methods may include using chemical agents, but it depends on the drains that are being cleaned and if he plumber feels it's necessary.
How To Prevent A Clogged Drain
Quite frankly, every person who owns property should avail themselves of the professional experience and knowledge that a plumber has stashed away, and learn how serious a clogged drain can be. Larger clogs reaching mail lines can also produce some unwanted and expensive headaches, as well. You should save cooking oil in an old coffee can, and throw it in the outside trash barrel. The same goes for coffee grounds.
You should also verify that there is a screen or drain grate covering all drain openings. Simply visit your local plumbing supply store and take advantage of some valuable, sage advice.
Regular cleaning of your drains has its merits. And, in order to keep them running freely and absent of some rather nasty odors, your helpful plumber will be happy to suggest what is safe to use, or not. Things like vinegar are the usual suspects, but the smell can often be overpowering.
Call The Plumber
Instead of taking all the time necessary to determine the proper way to go forward and get rid of a clog, let your plumber do it for you. The plumber can discover the clog, unclog the drain, and instruct you on how to keep the drains unclogged in the future.
Need assistance with your clogged sink? Give All City Plumbing a call today at (909) 552-7550 and we would love to help.