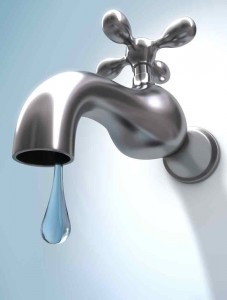 A ton of people have no idea that they are literally funneling water down the drain, while racking up larger bills than they need to pay, and bearing an extra burden on the environment at the same time, simply due to inefficient home appliances that are not utilizing water properly.
The reality is that the majority of home appliances that are in most homes are wasting more water than is necessary unless you have made recent upgrades that are built to save water.
Here are some of the biggest abusers when it comes to wasting water in the home.
Make Sure Your Pipes And Faucets Do Not Have Any Leaks
A small leak may not seem like a big deal. However, it can waste a lot of water. In fact, over 20 gallons of water are wasted every day if you have a small leak. This is equivalent to 7,300 gallons of water per year. That is why if you have any leaks in your Rancho Cucamonga home, then you will need to have them fixed.
The Toilet Wastes Water
Although modern-day toilets that have been built in the last ten or fifteen years use a considerably less amount than toilets that have been in place for two or more decades, they are still inefficient and waste a great deal of water.
The older the toilet, the more water it uses. In fact, each and every time you flush an older model toilet, you are wasting three to four gallons of water. However, newer models can decrease your water consumption by more than two-thirds. High-efficiency toilets, also called ultra-low-flush toilets, use only 1.28 gallons per flush. Consider replacing older models to increase efficiency.
Another option is to upgrade to a dual-flush toilet. These toilets have a button for liquid only flushing and another one for flushing solid waste. This saves on water by allowing you to choose how much water you need for each flush.
If you want to save hundreds, if not thousands of gallons a month, you should definitely contact some plumbing companies located near you and ask them about upgrading the toilets in your home.
You can think of an investment such as this as an initial cost that slowly puts money back in your pocket each and every month.
Top Loading Washing Machines
Although most washing machines that people have in their homes are the old top-loading machines, they truly are very inefficient.
A recent statistic has come out that suggests that for each household that uses a top-loading washing machine, as opposed to a front-loading washing machine is using up an additional six thousand gallons of water each and every year.
Only Wash Full Loads Of Clothes
You will waste a lot of water if you only wash partial loads. That is why you should only wash full loads of clothes. If you have an older washing machine, then you may want to consider having it replaced. New washing machines use 35 to 50 percent less water than the older ones. They also use 50 percent less energy.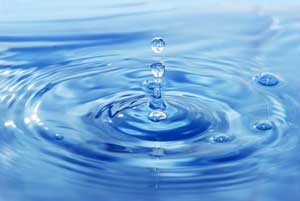 Sink
It is estimated that 2.5 gallons of water come out the average faucet every minute. Therefore, if you are running the water while you are brushing your teeth, then you are wasting a lot of water. You should turn off your faucet after you wet the toothbrush.
Shower Heads
Showers make up the third biggest water waster, but when you consider the fact that the average shower faucet is using up twenty percent more water than is necessary, you can see how the figures can add up over time.
Although it can cost a great deal of money to upgrade major appliances such as a toilet and a washing machine, there is little excuse for not upgrading your showerheads, as you can get them for very cheap. In the long run, changing your shower heads is the quickest and cheapest upgrade.
Shower Time
It is estimated that five gallons of water go down the drain for every minute you shower. That is why you can save a lot of water by cutting down on your shower time. A simple way to cut down on your shower time is to lather up before you turn on the water.
Garbage Disposal
A garbage disposal is a handy appliance. It allows you to quickly get rid of food and waste. However, it requires a lot of water in order to work properly. They also require maintenance. That is why you should consider minimizing the use of your garbage disposal.
If you have the money to invest, you should absolutely upgrade your appliances as you will save a ton of water and money each year.
Now more than ever, conservation doesn't require a lifestyle change! Call the professionals at All City Plumbing at (909) 552-7550 to see how easy it is to conserve water in your home.