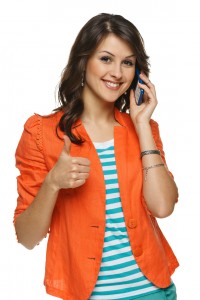 Dealing with clogged drains and dirty pipes is simply a part of homeownership, but it is a problem that cannot go unresolved.
You may be able to use a partially clogged pipe with moderate inconvenience, but a partially clogged pipe can turn into a fully clogged pipe over time.
This can impair your ability to use that pipe or its connected features until the problem is resolved. While there are maybe several different ways that you can clean out your pipe and remove your clogs, hydrojetting is among the top options available to you.
What Is Hydrojetting?
Hydrojetting is a method that is used by plumbers to clean out pipes. Rather than pull debris and clogs up and out of the pipes, this method uses is the force of pressurized water to wash the debris and clogs out of the plumbing system. In this way, the issue that is causing you a problem is removed, and the entire pipe is also thoroughly cleaned.
How Does Hydrojetting Work?
With a closer look at hydrojetting, you may decide that this is the type of pipe cleaning service that you want. A plumber will travel to your home with a special type of water blasting equipment.
This equipment is similar to a power washer, but it is designed for use with pipes. The plumber will direct the water blaster to shoot a pressurized stream of water through your pipes. The stream of water will flow through the pipes for several minutes or longer until the pipes are cleared of debris.
What Are the Benefits of Hydrojetting? 
Before you can decide for certain if hydrojetting is the right solution for your needs, you may need to consider what the unique benefits of hydrojetting are. This is a process that does not use chemicals, so it is eco-friendly.
It pushes debris through the pipes rather than pulling it up, so it is a clean process. Furthermore, it cleans the entire pipe rather than pulling just one clog out of a drain, so it is more thorough and effective. In addition, you can enjoy all of these benefits with minimal cost or time required.
There may be several different ways for you to clean your pipes, but you can see that hydrojetting is the best method for you to choose. Reach out to a plumbing company today to set up hydrojetting service for your home.
If you suspect build-up in your lines, don't hesitate to schedule hydrojetting services. Call (909) 552-7550 and let All City Plumbing clear the pipes of your home.