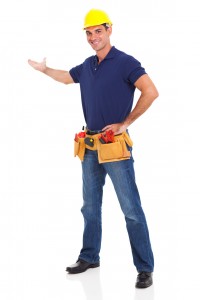 As soon as you have found a home that you love and have had your offer accepted by the seller, you may consider the steps that you need to take before you close on your new home.
Many home buyers will order a property inspection before they close on their property, and this important inspection can provide you with critical information about the condition of the property.
However, this type of inspection will not tell you everything that you need to know about the property's plumbing system, and you may benefit from ordering a plumbing inspection as well.
What Can You Learn From Your Plumbing Inspection?
A plumbing inspection is completed by a licensed and experienced plumber, and you will be provided with a written report after the inspection is completed.
While a home inspection will give you details about the property's superficial plumbing elements, such as the toilets and faucets, the plumbing inspection is more in-depth and thorough.
You can learn more about possible water leaks and their locations, the state of the sewer line, how old the pipes are, what the pipes are made out of and other critical information.
What Are the Benefits of Plumbing Inspections for New Homeowners?
There are numerous benefits that you can enjoy as a new homeowner from ordering a plumbing inspection. For example, you can learn if the property has a costly and damaging leak that has not been detected by the current owner.
You can learn if the home will need to be re-piped in the near future. These are only a few of the important facts that you may learn from this type of inspection. They can help you to make a more informed decision when buying a home as well as to better care for your property after you finalize the purchase. 
What Can New Homeowners Do to Prepare Plumbing Before Moving In?
Many new homeowners will take the information from the inspection to heart, and some will make certain repairs and complete some services before moving in.
For example, if re-piping is recommended, a new homeowner may complete this rather large project before moving in to avoid any inconvenience to their daily lives. You can review your plumbing inspection to determine if any services are recommended that may be completed before you move in.
A plumbing inspection is not a requirement, but it is beneficial. If you are interested in learning more about the benefits of a plumbing inspection or scheduling an appointment for an inspection, you can contact a plumber today.
By getting these plumbing inspections in your home, will save you time and money. Call All City Plumbing today at (909) 552-7550, and see what plumbing inspections you need today!