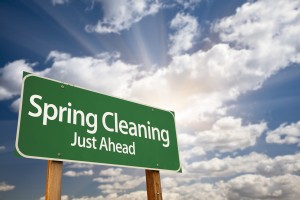 Utilize these handy tips for cleaning your drains, toilets, showerheads, faucets, and other plumbing maintenance items this spring!
Cleaning Drains
Many homeowners don't give a thought about cleaning their drains until they wake up to a rude shock on their property - overflowing sewers, clogged toilets, and sinks.
The importance of drain cleaning service is only realized when such issues occur. Regular drain cleaning has many advantages, not only just unclogging the blockage and this information is an insight into such services.
Unclogging the Drains
One of the reasons for annual drain cleaning service is obviously to limit the occurrences of drain blockages. There are a number of things that can clog your drains, including hair, fallen objects, cooking oil, food particles, and mineral build-up.
Even root intrusions can cause clogged drains. Unless these issues are solved professionally, you will never see a permanent solution to them.
Regularly cleaning the drains, at least once a year, will protect the drains and sewer line, minimize the chances of damage to the pipes and plumbing system and keep the home clean.
For the drain grates and stoppers, they help restore them to their original sheen, which means head into your kitchen!
Mix a small amount of dishwashing powder with water to make an abrasive paste.
With an old toothbrush, scrub the grime away.
Rinse it off and be amazed by the shine!
If you have a drain with regular clogging (not major clogs, but those slow-draining ones that happen often), you can pour a pot of boiling water down the drain, followed by a half cup of baking soda.
Let this sit for a little while, and then follow with a half cup of vinegar (any kind will do). The mixture may bubble up above the drain, but one rinse and you'll have a fast draining shower again, without the use of harsh chemical drain cleaners!
Use of High-tech Solutions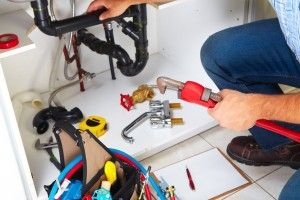 Where drain pipes are hard to access, professional plumbers use video cameras that would record and pinpoint the cause of clogged pipes.
They will also make sure that other parts of your plumbing system are working correctly. Best of all, you will have saved yourself from unnecessary headaches by calling a professional plumber for annual maintenance of your home plumbing system.
Myths on Toilet Cleaning 
There is another popular myth that placing a cleaner on the inside of your toilet's tank helps to keep it smelling fresh and helps it stay clean. This may help keep your workload of cleaning your house a little less, but in the end, it can ruin your toilet.
The build-up from the chemicals used in the cleaner can really do a number on your toilet's system, as well as any un-targeted waste can build up and really cause a smell.
A better way to go is to pour vinegar down the overflow tube. This allows the vinegar to get rid of the gross build-up that can occur in toilets and is even a much cheaper alternative to consider.
A large number of our customers believe that adding one of those aromatic blue cleaners to the toilet tank gets rid of bad odors and stains. The fact is that they are just wasting their money on those fancy, expensive cleaners.
Sure, some might add a fresh as a daisy smell to the toilet tank, but they are not efficient cleaners. Instead, just dump some white vinegar in the toilet and scrub away. This is a great natural cleaner that will not harm the fixture or plumbing.
For normal nastiness in the toilet, besides using bleach tablets between cleanings, you can just drop in a pouch of Alka-seltzer tablets, let it fizzle up, and take the toilet brush to it for a bowl that you could eat off of (but you certainly don't have to)!
Shower Heads and Faucets
Cleaning shower heads and faucets is as simple as grabbing a bottle of vinegar (maybe the leftovers from the drain cleaning) and a sandwich baggy. If you've got mineral deposits affecting your water flow, fill a sandwich bag with some vinegar and tie (or rubber band) the baggy around the spout.
Let it sit overnight and rinse away the remnants. Before you ask, yes, tying the bag to the faucet/shower head is indeed easier than removing the mineral-caked spout and placing it in a cup of vinegar, because you would need to make sure to reapply Teflon tape and check it for leaks. The bag is much quicker and simpler.
Other Useful Cleaning Tips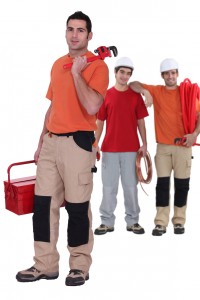 Lemons do not clean garbage disposals. My first thought is to say that the myth is garbage. Well, if life gives you lemons, make lemonade. However, it's a good move to avoid using lemons to clean out your garbage disposal. Lemons smell great. They eliminate bad odors, but they do not sanitize or clean your disposal.
A heavy-duty cleaner is required to clean and sanitize the garbage disposals. In this circumstance, lemons might do more harm than good to your garbage disposal over the long run.
Your best bet is to take a dozen or two ice cubes and grind them up in the disposal, for easy grime removal that won't damage the blades.
Spring is upon us, which means time to start your cleaning list for your home. Give All City Plumbing a Call at (909) 552-7550, and get assistance on your Spring list!