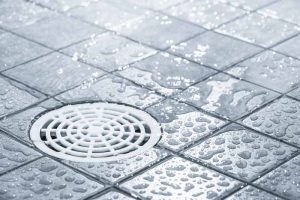 If you have ever experienced a clogged drain with slow-moving water, you know how important it is to keep your drains clean. The best time of year to clean your drains is in the fall while you are completing other home chores to prepare your house for the winter.
Getting your drains cleaned during the fall will also ensure that your home is ready to accommodate the additional cooking and entertaining of the holidays since no one wants to call a plumber in the middle of a family get-together.
Here are some things to consider when scheduling your fall drain cleaning:
How do drains become clogged in the first place?
Much like with any part of your home, drains require maintenance and cleaning to work properly.
Throughout the year, materials such as scraps of food, hair, skin flakes, grease, oil, and hard minerals collect in the drain. These materials build up over time and create a clog that is often difficult to remove.
Clogs cause problems within your home such as slow draining sinks, tubs, and showers or systems that will not drain at all. This is why it's important to keep your drains clean with regular drain cleaning.
What is the Best Way to Clean a Drain?
High-pressure water is commonly used to dislodge clogs and smooth out drain pipes, cleaning them out and preventing future clogs.
Using this method requires help from a professional since a trained plumber will know the correct pressure of water required to remove debris.
If the pressure is too high, you run the risk of damaging the drain pipe or dislodging it from the soil around it.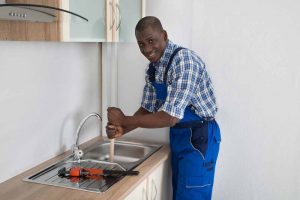 When to Call a Professional
Many homeowners will reach for a bottle of chemical drain cleaner to clean their pipes. This may seem effective at first. However, chemical drain cleaners contain harsh chemicals that damage the pipe and cause ruptures with extended use. This is an expensive and inconvenient issue.
If you are experiencing a clogged drain, we recommend trying to loosen the clog by plunging the drain with your plunger. If that doesn't work, then it's time to call a professional for a fast and efficient repair.
Additionally, working with a trained plumber to clean your drains on an annual basis will also help extend the life of your drains and keep them clean over the years.
Call All City Plumbing today at (909) 552-7550 for expert drain cleaning services in Rancho Cucamonga, CA.