Unless you are a florist, you probably didn't know that there are more than 150 species of roses in the world, and unless you're a plumber, you probably had no idea that there is more than one type of well pump that your home may need. Don't worry!
Knowing what type of well pump you need is a learned skill that only requires that you keep reading this post to discover what kind of pump will get the job done! Whether you're on the market or simply want to know more about the plumbing system in your home, we have you covered.
How Does a Well Pump Work?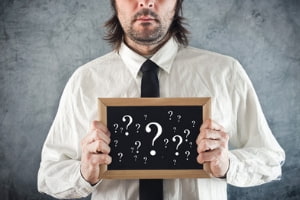 A well pump is used to extract fresh water from a well to the desired source above ground. There are many different types of well pumps, including but not limited to:
Shallow Well Jet Pump
Deep Well Jet Pump
Deep Well Submersible Pump
Why Opt For a Shallow Well Jet Pump?
Shallow well jet pumps are used in situations where the well is located less than 25 feet below ground. This is usually the most inexpensive option as it has very few parts and low maintenance is required. Jet pumps are located above ground and are usually found inside a well house.
The process includes heavy pressure generated by an electric motor using suction to extract the water from the well. A one-way check valve is installed to ensure that the water from the pipe doesn't flow back into the well.
Reach Deeper Water Supplies With a Deep Well Jet Pump
Deep well jet pumps are similar to their counterpart but of course, made for situations where the depth of the well is greater than 25 feet.
Contrary to the shallow jet's placement, deep well jet pumps are actually submerged deep inside of the well. Deep well pumps use two pipes, one line is for extracting the water up and another is for pushing the water into the proper plumbing system.
The pump does not power on until the water reaches a specific level. When considering a deep well jet pump, it is best to get a three-wire model since these pumps are traditionally stored hundreds of feet below the ground.
Deep Well Submersible Pumps Offer Another Option 
Deep well submersible pumps are located below the ground and are completely submerged in water. Instead of pulling water up like traditional pumps, submersible pumps work by pushing water to the surface.
Since they are located below the earth's surface, they are less likely to encounter problems that traditional pumps are prone to such as cavitation. As far as life span, you can expect these pumps to last up to 25 years with the proper maintenance and upkeep.
During the springtime, you will come across hundreds of flowers coming in all different kinds and colors. Before picking the best of the best, you have to explore various species of flowers in order to know which one suits you best.
The importance of a proper well system is just as fundamental in order to obtain fresh drinking water. While it's great to brush up on your own knowledge, to ensure the highest quality of water, consult with a professional. If you're in the Rancho Cucamonga area, contact All City Plumbing at (909) 552-7550 for all of your well pump needs.