First, let's be honest...we actually never heard of Love a Tree Day! Nevertheless, we're glad we know about it now. May 16 is National Love a Tree Day and is a chance for us to show our appreciation for trees as well as educate others on proper care. Trees are vital to our survival as a species because they provide everything from shade to oxygen.
Trees absorb pollutants like carbon monoxide, nitrogen dioxide, and sulfur dioxide--indeed, a mature tree absorbs 70 times more pollutants than a newly painted one! In order to help trees survive, they need good clean water, which is where our expertise comes in handy.
Give Trees Some Clean Water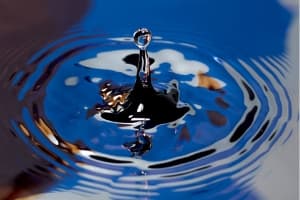 For generations, trees have provided humans with food, wood, and even medicine. We need trees for clean air to breathe and fun things, like hanging a birdhouse or building a treehouse.
If we want to help trees survive, we need to water them. Trees need regular root soaking to help them stay satisfied and properly hydrated. However, don't just dump any type of water on the tree!
Polluted water can soak into a tree and harm humans if the tree provides edible food, or it can actually kill the trees themselves if the water is polluted enough.
Much like animals or humans, trees are living organisms and need clean enough water in order to survive, so make sure to use your garden hose or another type of clean water for your trees.
Consider Home Water Filtration 
Does your home have clean water? Do you think you have clean water but wish your water tasted better? Much like trees, we also need clean drinking water to survive and enjoy health benefits.
Given that we live in a first-world country, water conditions are good in the United States, compared to countries where you can't drink tap water or sometimes even brush your teeth with tap water.
However, extra caution is never a bad thing when it comes to our health, so installing a faucet or whole-house filtration system could potentially help filter out microbes and chemicals from out body.
You might want to just trust that the city does everything in its power to ensure clean drinking water, but why not add an extra layer of security?
Adding a filtration system to your home or to the sink you usually drink tap water from can help ensure you have water as clean as possible with improved taste, so you can feel confident you've done as much as possible to care for your health.
Let's Celebrate Love a Tree Day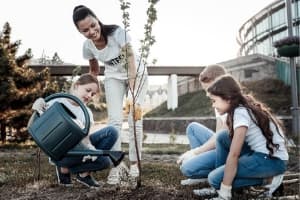 While you might not want to literally hug a tree for Love a Tree Day, take time to enjoy the trees in your yard, at the Rancho Santa Ana Botanic Garden, or at the Chino Basin Water Conservation District.
Spending time in greenery can actually reduce stress and improve your overall well being. If you have trees on your property, show them some love by watering them with clean water, as discussed earlier.
Call All City Plumbing today at (909) 552-7550 for a free estimate if you are now considering getting a home filtration system. We offer reverse osmosis, carbon filtration, and UV purification systems, and can work with you to determine the best choice for your household.
Happy National Love a Tree Day!