Rancho Cucamonga Water Softener Services
Protecting Your Plumbing & Fixtures from Hard Water
Water softeners are used to help combat hard water. The smell and corrosive properties of hard water alone can damage your plumbing fixtures, appliances, faucets, sinks, and bathtubs. Let All City Plumbing help! We offer water softener system installation and repair in Rancho Cucamonga that you can trust. We will help you pick and set up the perfect system to fit your needs and budget.
You don't have to dread washing the dishes, doing the laundry, or even taking a shower any longer. With a new water softener installed in Rancho Cucamonga by All City Plumbing, you can start seeing the difference immediately. Call us now at (909) 552-7550 to learn more!
"They came out on the Friday before a holiday weekend. They even came back the following day to finish up the job. They did not gouge their prices either for the holiday (sort of) service. Nick and Will were professional, and polite, and explained everything clearly. They even offered other services but did not "hard sell" us. They did an amazing job and I will be calling on them again. I also will recommend them to anyone needing plumbing service."

How Often Is Maintenance Required?
Regular maintenance is recommended to make sure your water softener works efficiently at all times. Our team recommends quarterly maintenance services. We can carry out this task for you by replacing the charcoal in the unit and checking to make sure there are no potential problems in the system. Your plumber will be able to tell you how much longer your water softener will last with regular inspections.
Looking for a modern, space-saving water softener alternative with no maintenance or salt required? All City Plumbing is licensed to install the Flow-Tech Anti-Scale System. Turn to our experts to find out if one of these systems is right for you!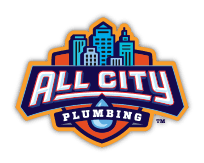 Contact Our Team
Fill out this form or call us at (909) 552-7550!