Flow-Tech In-Line Water System Installation in Rancho Cucamonga
Protecting Your System & Your Family from Hard Water
Is limescale building up in your home's appliances and damaging your clothing in the wash? It's time to solve the problem once and for all. If you're tired of dealing with the hassle of limescale buildup on your home's plumbing fixtures and having dry skin and hair due to hard water, then it may be time to install a Flow-Tech MAX Anti-Scale System, the industry's best modern, efficient whole-home water softener. All City Plumbing is proud to install Flow-Tech systems in Rancho Cucamonga, CA and the surrounding areas. Call today to get relief from hard water today!
Dealing with hard water is inconvenient and the effects can be costly - call All City Plumbing today at (909) 552-7550 for the best long-term solution.
"They came out on the Friday before a holiday weekend. They even came back the following day to finish up the job. They did not gouge their prices either for the holiday (sort of) service. Nick and Will were professional, and polite, and explained everything clearly. They even offered other services but did not "hard sell" us. They did an amazing job and I will be calling on them again. I also will recommend them to anyone needing plumbing service."

What Is Flow-Tech & How Does It Work?
The Flow-Tech Home In-Line Water System is a technology which eliminates limescale from your home's water supply. Using an induction method, a low-frequency signal is pulsed throughout the entire plumbing system. It works around the clock to reverse the charge on calcium and magnesium in the water.
What Are the Benefits of Flow-Tech?
In the past, the only way to treat hard water was to use a bulky water softener which would soften water when water was needed. Now, there is another much more convenient and effective option - Flow-Tech. These small and unobtrusive units are conveniently mounted on the wall, much unlike big bulky traditional water softeners.
Other benefits of these modern systems include:
No use of salt or chemicals
No water is wasted
Greater energy efficiency
Less soap and laundry detergent needed
Plumbing appliances last longer and run more efficiently
Removes existing limescale buildup
Requires no maintenance
Flow-Tech systems must be installed by a licensed plumbing contractor to ensure proper installation. All City Plumbing's licensed plumbers have the experience and qualifications to install your new Flow-Tech system. Contact us today to see if you could benefit from one of these modern, efficient water softeners!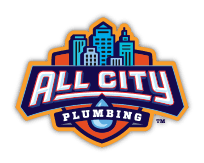 Contact Our Team
Fill out this form or call us at (909) 552-7550!