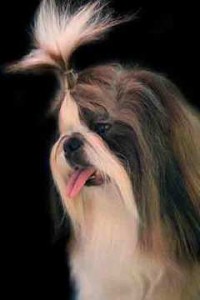 It is good to have running water. You need it for taking a shower, cleaning dishes and taking care of your pet. However, in order to have a good home with water, it is important to make sure that the plumbing of your home is in good order. For one thing, it is surprisingly easy to get a clog in your drain, especially with pets.
Pets like dogs and cats are very hairy and can shed a lot of hair, especially in the bathtub. The hair can go down the drain and cause clogs. There are plenty of other ways that pets can cause plumbing problems.
Replace Water for Your Pets
When it comes to your pets, it is important that your pet is fed at all times. This means continuing to change the water and making sure the bowl is clean. It is important to make sure your cat or dog has plenty of clean water so that you don't have to worry about them clogging up the drain from the toilet.
Hide Exposed Pipes
When it comes to plumbing, it is important to make sure that no pipes are exposed that the dog or cat could get to. One of the things that dogs and cats have a habit of is chewing, they will chew on anything. This includes pipes. Make sure that the pipes are concealed so that the housepets could not get to it. Once they do get to it, that could cause problems in the plumbing such as clogging or leakage. This is one of those problems that is better and cheaper to prevent as opposed to paying for a problem to treat the problem.
Flush Carefully
You should never flush any pet products. Even if the label says 'flushable', you should not flush the item. If you do, you are likely to cause a clog in the drain. There are items that do not flush well and collect in the drain which will eventually result in the toilet drain getting clogged. The clogging won't be fixed by a simple plunger. Instead, you would have to call a plumber.
One final but important tip is to use a strain whenever bathing your pet. Pets lose a lot of hair, especially when you try to bathe them. For this reason, a strain is recommended in order to trap all of the hair that is lost to bathing your pet in the tub of your home.
Don't let your fluffy pup clog up your drain! If you need drain cleaning in your home call All City Plumbing at (909) 552-7550 today!