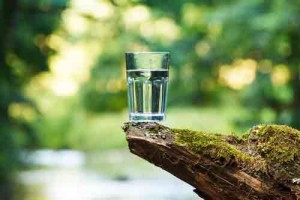 For many homes, discolored water is one of the most disgusting issues regarding home maintenance. While sometimes the problem can be easily fixed, other times it may involve very extensive repairs that can cost thousands of dollars. However, no matter what it takes to fix the problem, it needs to be done in order to protect the safety of the water supply for the home. If you find your water is discolored and wonder what is causing this to happen, here are some causes and solutions.
Pink Water
Although this may sound like a good thing, it's not quite that simple. Pink water, which is more common in bathrooms, indicates too much iron or other minerals are in the water. If left unchecked, the water will eventually start to stain the sinks and tubs and leave rings on them that are almost impossible to clean.
While having an overabundance of minerals won't hurt you, most people choose to call a plumber to have the problem fixed. In this case, the plumber will test the water and then use water softeners or install filtering devices to rid the water of the excess minerals. Although an inconvenient problem, it's one that can be fixed rather easily.
Rusted Pipes
If the water begins to turn red, yellow, or orange, it probably means the pipes are too old and have started to rust on the inside. If this is the problem, a plumber will need to be called to assess the situation. Most of the time, rust-colored water indicates the pipes are too old and need to be replaced as soon as possible.
Although this is a big job, it's worth it to get the water returned to a normal color while eliminating the rust. In addition to rust, water turning this color or a bluish-green color can indicate copper or brass entering the water by seeping through the plumbing fittings. This can be a very dangerous situation since it is essentially poisoning the water and requires a plumber to fix it as soon as possible.
Too Much Magnesium
If the water has turned brown or just begun to turn black, it can mean the water has too much magnesium in it. While this water may not look appealing, the good news is that it won't hurt you. By having a plumber treat it with water softeners, the water will return to normal quickly.
If your water is discolored in your home, call All City Plumbing at (909) 552-7550 today, and we'll solve the problem for you!