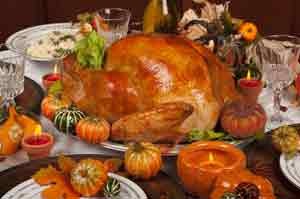 Garbage disposals can be a necessary commodity in a kitchen. It is important to ensure that your garbage disposal continues to work well; however, leftover food can challenge a garbage disposal with the various kinds of food that will eventually travel down that dark path.
Be Careful with Oil and Grease!
There are things you and I can do that will prevent a garbage disposal disaster such as not pouring oil and grease down the disposal. If oil goes down the pipes, even a small amount of oil, it will thicken as it travels down the pipes.
Once it thickens, it will attach to the pipes and that can clog the drains and mess up the disposal. Another way a garbage disposal can be plugged up is with cooked pasta. Cooked pasta will continue to expand and become sticky when it is flushed into your drain. So, be careful with the cooked pasta.
Vegetables can Disrupt the day, too!
Other food items that should not be put down your garbage disposal are scraps of vegetables. Most importantly, be careful not to put plastic wrappers, rubber bands or Styrofoam sticks down the drain. They can get hung up in P-traps and twist in your drain pipes. Bones such as leftover turkey bones should not be put in disposals.
A few potato peels won't hurt the disposal but peeling many potatoes and stuffing it down the disposal, will certainly cause a problem. Hard fruit, in large sections, could also cause a serious drainage problem.
Be Watchful of Greasy Food!
Grease, oil and greasy food like meatballs and lasagna could cause a catastrophe on the garbage disposal of your home on. Keep in mind; grease and oil don't mix with water and do not flow well with water. Grease is smooth when it goes down the drain but when it hardens, it will cool and then clog your drain.
Stringy vegetables that most of us have such as green beans will also cause problems in your drain. Coffee grounds, if put down the drain, may also disrupt your meal.
Unclogging the Garbage Disposal
If something has fallen inside the garbage disposal, never attempt to get inside the unit to retrieve the item. Whether you suspect a piece of food has clogged the unit, or that something like a fork has fallen inside, absolutely never try to fish the item out without understanding how this unit works.
Even if the power switch is turned off, the unit still has power, and you run the risk of something blowing out the opening and injuring you if you jar it loose.
Sticking something into the unit can cause an electrical surge, free the item and cause it to damage the blades, sending small pieces of debris up to where you are working. Always ask for professional help if you suspect any issues with the garbage disposal.
Don't get clogged up, call All City Plumbing today at (909) 552-7550.